Our December 17, 2009 revelations restored for you.
Do we need lone gunmen in the 21st century? Can a President be lured into the kill zone? Was the strangest light show in human history the modern day Mannlicher Carcano? Obama leaves Dodge in a really big hurry. Did the war monger miss the magic HAARP? Copenhagen scams, the Hitler plot, the human blight propaganda for genocide, Bin Laden died, Bilderberg war on the police. On Conspiracy Cafe we get the big fish.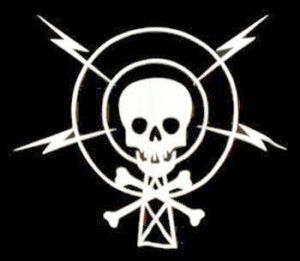 Pirate radio station stays on air despite second warning
https://va3qv.wordpress.com/tag/pirate-radio-station/
Attack on Berlusconi 'premeditated'
Australia introduces web filters
MEDICAL MARTIAL LAW POSSIBLE WITH NEW PUBLIC HEALTH BILL IN SOUTH AUSTRALIA
Chateau des Amerois - Mother of Darkness Castle

Copenhagen's Hidden Agenda: The Multibillion Trade in Carbon Derivatives
Rise of sea levels is 'the greatest lie ever told'
ENVIRONMENTALISM IN THE THIRD REICH
http://www.abcnyheter.no/nyheter/2009/12/09/101011/uenige-om-hva-lyset-var
GEORGE'S TIME CAPSULE: THE 2009 ATTEMPT ON HILLARY CLINTON
200 Years Later, Frederick theGreat Still Makes Trouble
An old king returns home. 80,000 people attend a ceremony. There is a fly past and military honours. Allied nations are not invited to attend and are in fact told not to. This is a German affair in totality. It's hard to imagine a monarch who died over two hundred years ago would have so much adoration. However, what if Germany's last king was being returned to the earth of the fatherland under cover of deception. That would make far more sense to me, but that is the benefit of the conspiracy writer, we can wade into unusual waters where few others can tread.
| | |
| --- | --- |
| Posted by George Freund on August 24, 2015 at 11:19 AM | 3010 Views |