DIRECT LINK: Go to the link to get by the playback error if you get one.
Alfred Hitchcock Presents is an American television anthology series created, hosted, and produced by Alfred Hitchcock, and aired on CBS and NBC between 1955 and 1965. It features dramas, thrillers, and mysteries. Between 1962 and 1965 it was renamed The Alfred Hitchcock Hour. Hitchcock himself directed a relatively small number of episodes.
By the time the show premiered on October 2, 1955, Hitchcock had been directing films for over three decades. Time magazine named Alfred Hitchcock Presents as one of "The 100 Best TV Shows of All Time". The Writers Guild of America ranked it #79 on their list of the 101 Best-Written TV Series, tying it with Monty Python's Flying Circus, Star Trek: The Next Generation and Upstairs, Downstairs.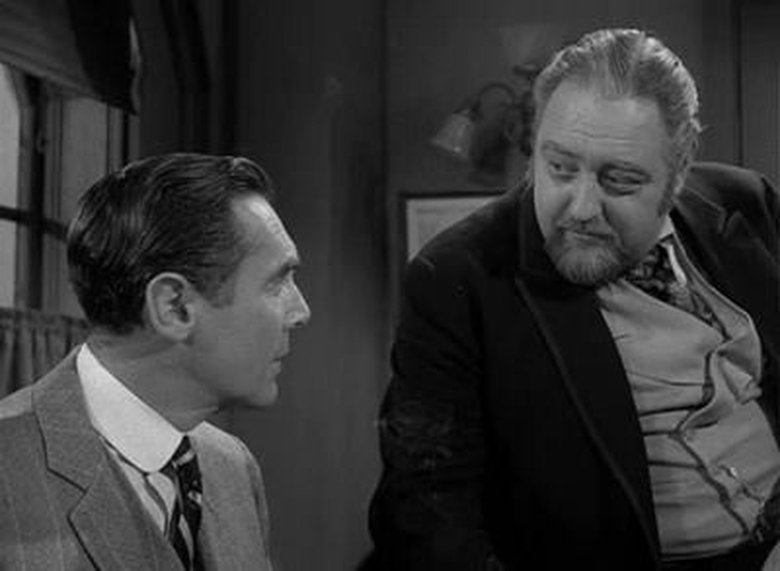 A series of literary anthologies with the running title Alfred Hitchcock Presents were issued to capitalize on the success of the television series. One volume, devoted to stories that censors would not allow to be adapted for broadcast, was entitled Alfred Hitchcock Presents: Stories They Wouldn't Let Me Do on TV — though eventually several of the stories collected therein were adapted.
14 14 "A Bullet for Baldwin" Justus Addiss Story by : Joseph Ruscoll
Teleplay by : Eustace and Francis Cockrell John Qualen as Mr. Stepp January 1, 1956
When middle-aged Mr. Stepp (Qualen) is suddenly fired, he shoots his boss Baldwin (Cabot). Stepp is surprised when Baldwin is at work the next day as though nothing happened. Baldwin's partner, King (Reed), convinces Stepp that he hallucinated the shooting, but King has actually hired a look-alike actor named Davidson to take Baldwin's place in order to close an important deal. King and Davidson agree to stage Baldwin's "death" later, and in order to close all possible leaks, King forces Stepp to retire. In retaliation, Stepp shoots and kills King.
Supporting cast: Sebastian Cabot as Baldwin/Davidson, Philip Reed as King, Ruth Lee, Cheryll Clarke, James Adamson, Don McArt, Kate Drain Lawson, Bob Patten, David Dwight, Arthur Gilmour