McCloud is an American television police drama that aired on NBC from 1970 to 1977. The series starred former Gunsmoke regular Dennis Weaver, and for six of its seven years on the air it aired as part of the NBC Mystery Movie wheel series that was produced for the network by Universal Television.
The show was centered around Deputy United States Marshal Sam McCloud of Taos, New Mexico, who was on loan to the New York City Police Department as a special investigator.
History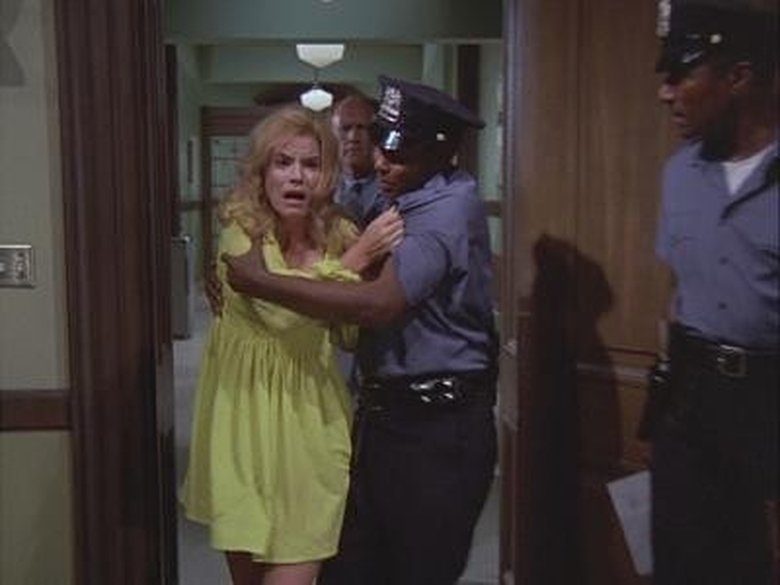 The first choice for the role of McCloud was Fess Parker, who turned it down. Universal hired the highly experienced Dennis Weaver. The pilot, "Portrait of a Dead Girl", aired on February 17, 1970, and established the premise by having McCloud escort a prisoner from New Mexico to New York City, only to become embroiled in solving a complicated murder case.
This premise of "a cowboy in the big city" was more or less adapted from the 1968 Don Siegel film Coogan's Bluff, starring Clint Eastwood. Herman Miller was responsible for the story of Coogan's Bluff and co-wrote the screenplay with Dean Riesner and Howard A. Rodman. Indeed, Miller is credited as the creator of McCloud. Coogan's Bluff reflects Richard Thorpe's 1942 film Tarzan's New York Adventure and the latter-day career of Bat Masterson. (Siegel appeared in the "Return to the Alamo" episode as "2nd Desk Sergeant".) Like Coogan, McCloud galloped the length and breadth of Manhattan (he was joined by a mounted unit in "The 42nd Street Cavalry"), and the sight of McCloud on horseback riding down the middle of a busy street (taken from an early episode) became one of the series' most famous images.
The westerner in New York City
The most enduring theme of the show was the conflict between the good-natured, clear-eyed buoyancy of McCloud and the metropolitan cynicism of the residents of New York City, including his fellow officers. McCloud's attire, typically consisting of a sheepskin coat or Western jacket, bolo tie and cowboy hat, allowed for implied comic relief in many encounters with New Yorkers. That New Yorkers might mistake him for a naïf because of his appearance occasionally worked to his advantage. He would often allay suspicion of his motives by insisting he was in New York "to observe and learn". McCloud was a Deputy Marshal operating out of the US Marshal's office in Taos. Under his jacket or coat, he usually wore a khaki uniform shirt with a brown star-shaped uniform patch with gold trim on left sleeve. There was a yellow circle in the center with the number 33. He wore two collar pins one was "NM" and the other was "33". McCloud carried a blued .45 Colt SAA with a 4¾" barrel.
45 (9) 4 3/4 (11) 33 degrees of freemasonry. N (14) M (13) is 27 (9).
The WTC is filmed on the last episode.
10 3 "Somebody's Out to Get Jennie" Jack Smight Robert Presnell Jr. 90 November 24, 1971
An industrial engineer is thought to have died in a helicopter explosion, but Jennie (Julie Sommars), his secretary who is also in love with him, is convinced he's still alive. The people behind the crime manipulate her psychologically to discredit her mental stability before McCloud can piece together the truth. With Barry Sullivan, Cameron Mitchell, Priscilla Pointer and Gabriel Dell.
| | |
| --- | --- |
| Posted by George Freund on September 28, 2022 at 10:38 PM | 108 Views |