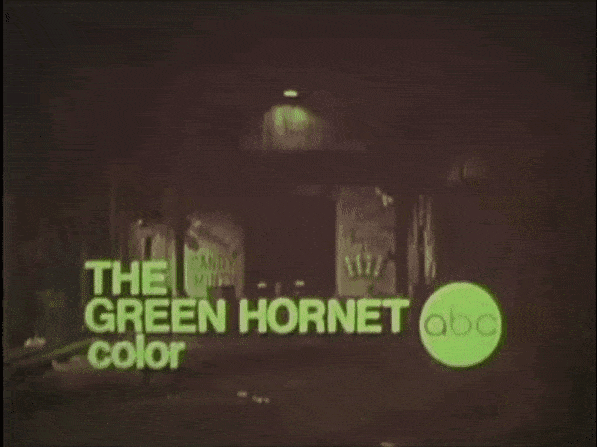 The Green Hornet is an American action television series that aired on ABC in the 1966 - 1967 television season, starring Van Williams as the Green Hornet/Britt Reid and Bruce Lee as Kato. It was produced and narrated by William Dozier.
The single-season series premiered September 9, 1966, and ran through March 17, 1967, lasting 26 episodes; ABC repeated the series after its cancellation by the network, until July 14, 1967, when The Green Hornet had its last broadcast on network television. With the later success of Lee as a premiere star of the martial arts film genre, the series has become a cult favorite.
PLOT
Playboy bachelor and media mogul Britt Reid is the owner and publisher of the Daily Sentinel newspaper, but as the masked vigilante Green Hornet, he fights crime with the assistance of his martial arts expert partner, Kato, and his weapons-enhanced car, a custom Imperial called the "Black Beauty". On police records, the Green Hornet is a wanted criminal, but in reality, the Green Hornet is masquerading as a criminal so that he can infiltrate and battle criminal gangs, leaving them and the incriminating evidence for police arrival. Beyond Kato, Britt's dual identity is known only to his secretary Lenore "Casey" Case and District Attorney Frank P. Scanlon.
Britt's motive for fighting crime was explained on-screen: his father had died in prison after having been framed for a crime he did not commit.
6 "Eat, Drink, and Be Dead" Murray Golden Richard Landau October 14, 1966 
An illegal bootleg liquor ring devised by Henry Dirk forces a stronghold on bars in the town to buy from them. As reporter Mike Axford tries to follow a lead to the racketeers, he becomes kidnapped. To get in and save Axford, the Green Hornet approaches Dirk for a cut of his action. The bootlegger and his helicopter, from which he drops bombs on his non-conformists, is a challenge to the Black Beauty.