REPLACEMENT LINK:
https://www.youtube.com/watch?v=jHGARhsU1R8
https://www.youtube.com/watch?v=3P2QJE3mDqM

The Passage is a 1979 British action war film directed by J. Lee Thompson and starring Anthony Quinn, James Mason, Malcolm McDowell and Patricia Neal. The film is based upon the 1976 novel, Perilous Passage by Bruce Nicolaysen, who also wrote the screenplay for the film.
Plot
During World War II, a Basque farmer (Anthony Quinn) is asked by the French resistance to help a fleeing scientist (James Mason) and his family escape across the Pyrenees Mountains to safety in neutral Spain. On his trail are a group of Germans, led by a sadistic SS officer (Malcolm McDowell).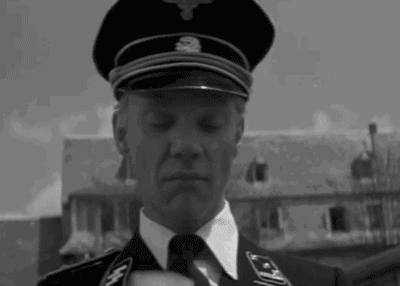 Not for the feint of heart. McDowell plays a fiend. It is not suitable for children. However, this is the police state where the state has a monopoly on the use of force.