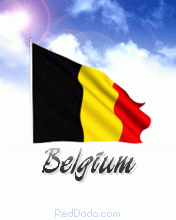 There has been terror afoot to be sure, but it is not as they allege. It is a melodrama in many parts as the old chicanery manifests anew. We are getting tired of the inanity of it. The tricks are so poor once you come to understand them. The Brussels terror. The patsies in color. The primary targets were EU Commission staffers. Erdogan deported and warned about the terrorist. The prior fugitive raids. The Caroline Herschel Google Doodle on Target sheds an eerie light. It was 322 by the way. 400 trained and ready to go. Police knew for several months. Attacker on U.S. watch list. Were they even employed at the airport? Crisis actor in a coma. The surveillance photo a moment before. The den of terror clean as a whistle. ISIS provided with high tech spy equipment. Toronto troubled non terrorist. They're killing the Christians. Execution deadline in Philippines. Isn't that the PLAN! The Revived Roman Empire. The EU army. The only thing missing was a religion. The changing face of the Canadian Caliphate. Chop, Chop Block Saudi Arabia revealed in documentary. Beheadings to you.
Respect: A minute of silence is observed by French Prime Minister Manuel Valls, King Philippe of Belgium, EU Commission President Jean-Claude Juncker, Belgian Queen Mathilde and Belgian Prime Minister Charles Michel (front row left to right) in Brussels today
THE BLOOD IS ON THEIR HANDS. THEY OPENED THE DOOR AND LET THE EVIL IN. THEY DESTABILIZED VARIOUS COUNTRIES TO CREATE THE CRISIS. LOOK CLOSELY! EVIL HAS OVER THE YEARS WORN FINE CLOTHES.
Pension fund manager killed in Russian plane crash. Was it the weather? First hurricane in recorded history hits UAE. ISIS hits military checkpoint in Iraq. Russia reserves the right to unilateral action. Can return in hours. Five Russians killed. Are they really pulling out? The strikes. Has Iran left them holding the bag? EU civilian mission to Libya. Syrian advance. The Marines have landed. Saudi's hire Academi mercs to kill Yemeni's. U.S. bombs university in Mosul. State Dept. mum on reporter's death. Petite protests. The organised witch hunt of Donald Trump. Establishment chooses candidate not you. The woman angle. Clinton raped them. Donald called them names. The assassination card. Todd Palin severely injured in crash. Sarah supporting Trump. Milwaukee Sheriff says free speech under stealth attack. 
Deutsche Bank swaps buy time. Digital gold. Push for silver. Trade stats. The coming crash. The real economy. Pemex debt spirals down. Super luxury homes sliding. Catalonia nears default. Interest rates never to normal. Brazilian protests. Worst recession. Missile crews cocaine cowboys. The RX drug epidemic. Trident surveillance system. RCMP broke the phone code. Face reading technology. Meet the Clinton's. Robot speaks. Kill humans. Drone war drill. Canada shops for drones. Zombie Apocalypse was real. Lavoy Finicum murdered. On Conspiracy Cafe we look at the rituals and read the runes. 
Vietnam jails prominent blogger for five years
God bless him.
Meet the family?