Canada's new Prime Minister Justin Trudeau is sworn in. There are deep affiliations with mosques on the U.S. terror watch list. The election was decided by secret algorithm not secret ballot. It may have been state sponsored regime change. There is a clear and present danger the Trojan Horse is among us.The first order of business is the long form census. We count the herd before we cull them. The George Boole Google Doodle. It is in the cards. The war drums for Syria are beating harder and faster. The secret British assessment from yesterday codifies today. Piers Morgan calls WWIII. The Russians call Polish officers. The U.S. moves fighter planes to the theater. There were U.S. Israeli war games on the Sinai. Did they shoot the Russian plane down to lure them into a quagmire? Israeli intelligence first on the seen. IDF chasing ISIS in the area. They use the appropriate missile. The propaganda war. They lie. They always lied. Russians bombed non existent hospitals. U.S. is putting boots on the ground. Iran building New Syrian Army. Turkey is the ISIS highway. Putin outs the ISIS charade. Israel disables Russian radar. Chechen leader said NATO never fought ISIS. Russian transport plane crashes. Continued fighting in Ukraine. Humanitarian crisis expected. The missing. Rebels uneasy about being the sideshow. Heat on Crimean media. NATO move for Ukraine. UN to require mark of the beast by 2030. Star Trek episode I Borg shows the threat. We are to be the collective. Next generation uniforms are BORG! UK threatened by U.S. November crash. Leveraged defaults. The slow boat is China. IBM under investigation. Trucking slows stateside. The calm before the storm. Are you prepared? Bankers jailed. The great rip-off. The great floods weather weapons? Mexican volcano spews. CDC lies. Freedom of Information Act to protect government pedophiles. Blair lied. Documents destroyed. Windows 10 a SPY PROGRAM! On Conspiracy Cafe The Rise of the Caliphate.
ARMY'S IRON MAN UNIFORM. WE ARE BORG. JOIN THE UN COLLECTIVE. RESISTENCE IS FUTILE. YOU WILL BE CHIPPED. ALGORITHMS WILL CONTROL OUR DESTINY. WE ARE ONE!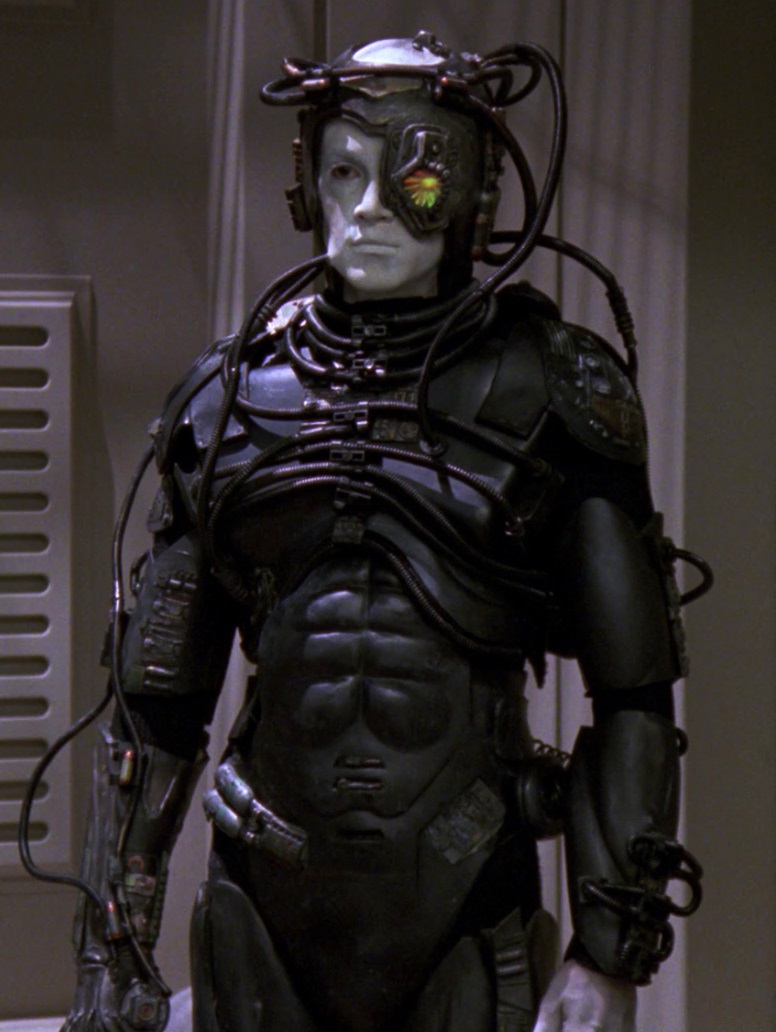 HUGH FROM I, BORG
IS THE TRUE NAME OF GOD THE POWER? WAS AMEN A PRAYER VIRUS TO NEGATE THAT POWER?
| | |
| --- | --- |
| Posted by George Freund on November 6, 2015 at 8:38 AM | 2591 Views |