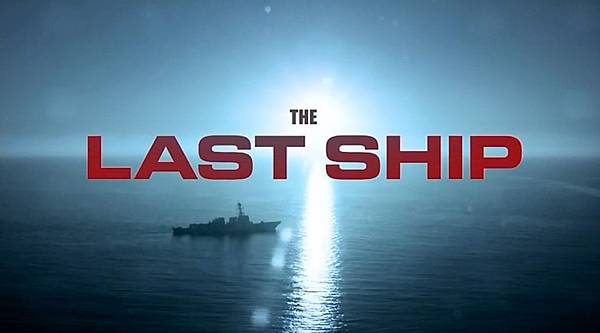 DIRECT LINK: Close popups.The Brave browser prevents popups and gives better security.

The Last Ship is an American post-apocalyptic drama television series, based on the 1988 novel of the same name by William Brinkley. In May 2013, the cable network TNT placed a 10-episode order for the series. The series premiered on June 22, 2014, at 9:00 p.m. EDT.
On July 18, 2014, The Last Ship was renewed for a 13-episode second season. The second season started airing on June 21, 2015. On August 11, 2015, The Last Ship was renewed for a 13-episode third season, slated to premiere June 12, 2016. The season 3 premiere was postponed following the 2016 Orlando nightclub shooting because the episode also included a mass shooting in a nightclub.
Premise
After a global viral pandemic wipes out over 80% of the world's population, the crew (consisting of 218 men and women) of a lone unaffected U.S. Navy Arleigh Burke-class guided-missile destroyer, the fictional USS Nathan James (DDG-151), must try to find a cure, stop the virus, and save humanity.
41 5 "Allegiance" Steven Kane Michael Sussman September 10, 2017
The crew of the Nathan James divert from their mission by delivering the seeds to Naples when they receive a suspicious distress call from a fishing trawler. Though Meylan is sceptical to the idea, which is partly shared by Chandler, but insists that they should rescue the people on board the trawler. The helicopter and a boat is sent to secure the trawler and its inhabitants. During this time, Burk seems paranoid when helping, something Green confronts him about back on the James. Burk reveals that he finds it hard to trust anyone after everything they have experienced. It is also revealed that one of the immigrants on board the trawler, is a fellow British intelligence agent working with James Fletcher, named Harry Sinclair. He has a message to Fletcher from the Riverhouse, which states that ties to the United States has been cut, and that the government is willing to find a cure to the Red Rust on their own. Fletcher asks if the doctor Sinclair is referring to, is Paul Vellek, which he confirms. He also orders Fletcher to get the seeds and that they leave the Nathan James soon after. Near the coast of Italy, the James loses contact with the inbound C-130 that was meant to meet them there. Kara Green and the rest of the leading crew, suspects that it was shot down by Vellek. Despite mixed feelings from the crew about his return, Chandler is sworn in again as a navy captain.