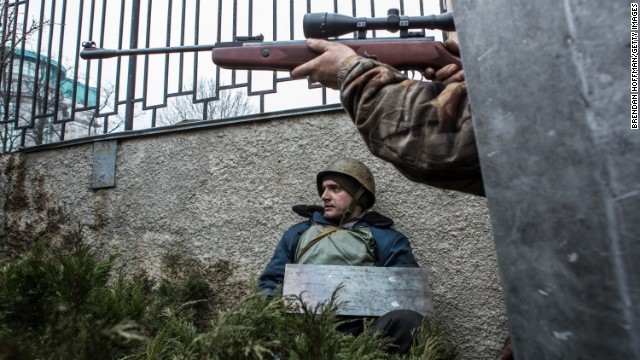 This man is holding an air rifle not a cartidge firing rifle as alleged.
This is a powerful clip of the pitched battles between 'protesters' and the police. We have no idea if the individuals are really legitimate protesters of agents provocateur. However, the masses overwhelm the police on many occaissions and beat them ruthlessly. They have lost their fear, and the police have acquired theirs. That is a significant moment in the psychological component of the struggle. The other factor is the portrayal of 'guns' in the video. The long gun is an air rifle. Most are not classified as firearms in most countries because they are not at all powerful enough to cause death or bodily harm. The pistol looks like a pistol, but many replicas are very exact looking. It may be street theatre.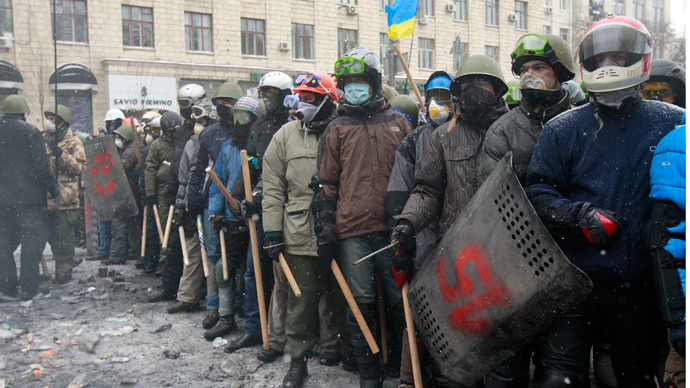 The protesters have adopted the same tactics as the police. They are resolute and have the strength of numbers. They gain the day. At this rate they will overwhelm the police. The government has two options cede to demands or bring in the army. It is possible the army is split on the matter as well and that could trigger greater conflict leading to civil war. Based on the stamina of the 'protesters,' I would suspect many of them are soldiers anyway.
| | |
| --- | --- |
| Posted by George Freund on February 20, 2014 at 10:46 AM | 1757 Views |