A touching story of love and life with the joy and the tragedy. It puts today's film industry to shame really. Enjoy!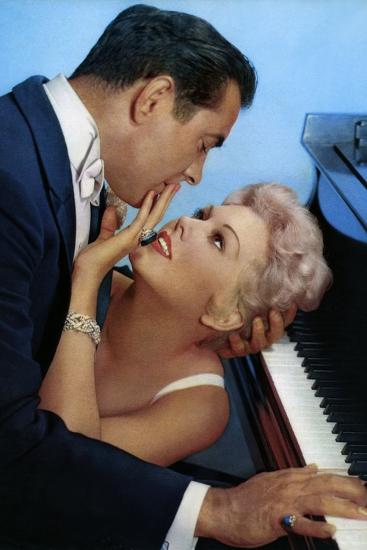 The Eddy Duchin Story is a 1956 Technicolor film biopic of band leader and pianist Eddy Duchin. It was directed by George Sidney, written by Samuel A. Taylor, and starred Tyrone Power and Kim Novak. Harry Stradling received an Academy Award nomination for his cinematography in the CinemaScope film. The film received four nominations in total and was one of the highest-grossing films of 1956. Incorporating signature elements of Duchin's style into his own original style, Carmen Cavallaro performed the piano music for the film.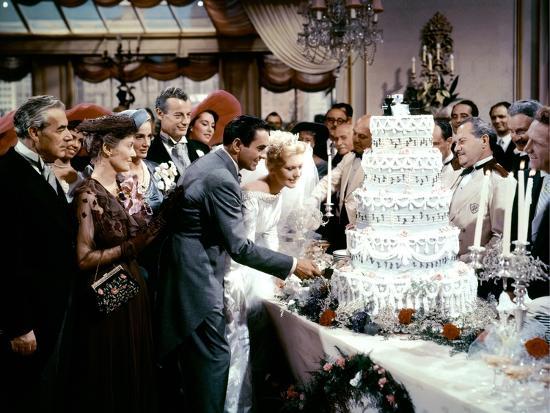 Plot
Fresh out of pharmacy school, young Eddy Duchin travels to New York in the 1920s to take a job playing piano for bandleader Leo Reisman's orchestra. But upon arrival, Eddy learns there is no such job.
A wealthy socialite, Marjorie Oelrichs, overhears his playing and takes a personal interest in Eddy. When he is invited to the home of her wealthy aunt and uncle, the Wadsworths, for a party, Eddy is disappointed to discover that he has been asked there merely to entertain.
Having fallen in love, Marjorie goes so far as to propose marriage to Eddy rather than the other way around. She has secret fears that she expresses on their wedding night, and tragedy strikes when Marjorie dies giving birth to their child.
An anguished Eddy abandons his baby boy, Peter, leaving him in the Wadsworths' care, and goes away from New York for many years. He serves on a warship in the war. Finally persuaded to visit his son, he meets Peter's governess, a British woman named Chiquita, who grows on him after an uneasy start. Peter is learning to play the piano.
Eddy has an engagement at the Waldorf-Astoria hotel, but his hand freezes while at the keyboard. He eventually is diagnosed with a fatal illness and has no more than a year to live. After he marries Chiquita, he can't bring himself to tell Peter about his illness, so he simply says that soon he'll be "going away." Peter ultimately learns the truth.