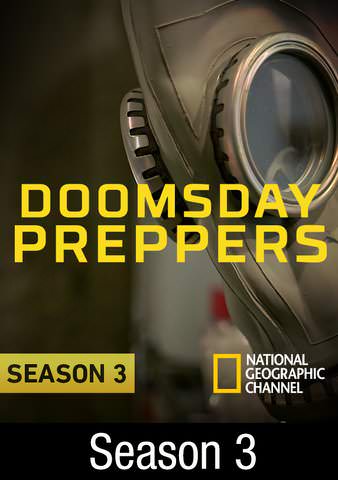 DIRECT LINK:
http://hd.today/watch/dr9R088G-doomsday-preppers-season-3/episode-2.html
https://www.youtube.com/watch?v=IrV8P4s6U68

Doomsday Preppers was an American reality television series that aired on the National Geographic Channel. The program profiles various survivalists, or "preppers", who are preparing to survive the various circumstances that may cause the end of civilization, including economic collapse, societal collapse, and electromagnetic pulse. The quality of their preparations is graded by the consulting company Practical Preppers, who provide analysis and recommendations for improvements.
"The Gates of Hell" August 20, 2013
An economic collapse could mean total chaos for the U.S. -- looting, riots and civil unrest are top concerns. In Washington state, Steve works with a stern hand to prep his family for the potential threat. South Carolinian David Appleton is a comedian, but the idea of a devastating earthquake is no joke to him. His job doesn't always pay the bills, so David must Dumpster dive to find supplies to make a DIY camouflage net to hide his preps.