ALTERNATE LINK:
http://hd.today/watch/vlYQPmjx-doomsday-preppers-season-1/episode-9.html

Doomsday Preppers is an American reality television series that airs on the National Geographic Channel. The program profiles various survivalists, or "preppers", who are preparing to survive the various circumstances that may cause the end of civilization, including economic collapse, societal collapse, and electromagnetic pulse. The quality of their preparations is graded by the consulting company Practical Preppers, who provide analysis and recommendations for improvements.
9 9 "Close the Door, Load the Shotgun" April 3, 2012 N/A
John Major has moved his family to Idaho for a more natural lifestyle; Janet Spencer, an author in Montana, decided because of her location to prepare for refugees fleeing from disasters in larger nearby cities; Jack & Jackie Jobe, though new to prepping, have made great progress in preparing for their future survival.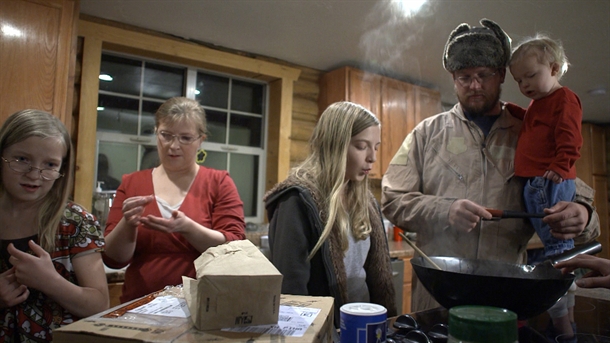 Highlights: Edible insects - Superfood - Dirty bomb - Survival Seedbanks — Food storage