The world is moving at light speed to a denouement. The lies are abundant. The deceptions never ending. We are witnessing a mass migration of soldiers through Europe. Rape is still the psychological weapon employed since war began. It is designed to force obedience and submission. No wonder the Islamic warriors are using it. There were answers in past wars. Partisan women adopted brute castration. It's the other form of psychological warfare. Aren't you glad you gave up the right to bear arms and the concept of self defence. You'd think the NWO had a plan. We shunned creating families and waged war upon them a classic divide and conquer strategy. We taught people to start the slaughter of our own as a right. We created a vacuum. It was meant to be filled. They're at the ramparts already. ARE YOU?
Europe sinks under Islamic threat. The gangs of Stockholm. Pool wars. Migrant center murder the last straw. Are the politicians and bureaucrats stealing the funding money? Suburban Sweden crime central. The counterattack. Sweden to deport failed asylum seekers. EU leaders say Cologne never happened as described. Merkel MAD! NO! Complicitous. RAPE as a weapon of war. The IKEA murders. Beheading you. Christian girls for Muslim pleasure dead or alive. British government enters buildings into Islamic bond fund for secret sharia. U.S. Senate puts Justinian on the hot seat. British judge outs fake refugees. Tweeting sedition in Holland. U.S. gives Al Qaeda visas. France enshrines police state. Assault rifles for Canadian police. We will have order NEW WORLD ORDER! CSE spying and revealing metadata. How utterly Orwellian.
NO BLOOD ON THE SNOW
British to repatriate Japanese plutonium to the U.S. The black dust to cull the herd. Swedish army chief says WW3 on the horizon. Russia starts arctic drills. The mysterious California flu in Ukraine. Elites determined to fold the Trump card. Clinton mistress still in fear. Zika a false flag coverup. Hands up. Baby hands up. FBI guns down activist in Oregon. Was it a covert op from beginning to end. Crisis actors on site. FBI releases video. There's no blood in the snow. AFRICOM false flag bases across the continent. Joint Special Operations Command and the CIA a recipe for change. Did rogue elements of JSOC kill Canadians in Burkina Faso to encourage ISIS action. Antarctic adventurer evacuated from UFO site then dies. Ritual abuse at UK private schools. First aiders punished in schools. There are no stars in the HD moon shots. Hmmm?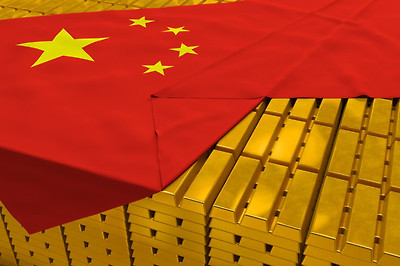 Has Soros waged a currency war with China? Hallmark of a depression. The slowdown. Italian banking crisis. The dank, dark hole. Junk bonds. Institutional bailout. Bond market fallout. Americans hate the government. Spanish construction giant collapses. Houston commercial space melt down. Wealthy corporations bailed out. Canada's crisis. Yuan's death spiral. Corporate investment. Fed's mistake. Prepping excuses. Karma blizzard. Abortion activists charged to revealing the truth. What do they do with the dead babies? Feed them to elitists and aliens. Tropics get snow. Many killed. Transcendence on Conspiracy Cafe.
| | |
| --- | --- |
| Posted by George Freund on February 3, 2016 at 7:38 AM | 1721 Views |