It's the anniversary of 9/11. The Shemitah is in a couple of days. The world is in turmoil, but I have faith. I'm just waiting on a friend. Join us while we wait. The lambs book of life was written. There will be a next testament after all is said and done. What will be said of you? Many court the dark side. Few expose it for what it is. There is no compromise. We win.
We restore the 9/11 debate. We won. Corporate media ran in fear. It's the NATO plan THE LAW OF WAR. Psy-ops are official policy. Was the drowned child a propaganda photo to act as an invasion catalyst? Massive transocean microwave pulse. MH370 wingtip verified. Was the evidence planted? The Diego Garcia option. The drill that brought the plane home. Jerusalem tunnel. BLUE blood Trump and cousin Clinton. China's fleet off the coast. Another explosion in China. British cop arrested over fake terror. Fleet training in Black Sea. Yantar now news. Arctic spy grid. Concern over Russian buildup. Russian boots on the ground. Syria conflict. ISIS takes air base. Poroshenko wants war. Reserve cadets called up. Ukrainian special forces missing in Crimea. Harper's long haul. Conservative logic? Ukrainian fascists involved in conquering Poland. Russian tanks advance. Dumping the dollar. Hedge funds hammered. Mexican oil reforms destroy tax base. Chinese market recovery artificial government intervention. Market circuit breakers. The recession. The plummet. Elite bug out. Canada's conundrum. Glomar Explorer to be scrapped. I wouldn't bet on it. Space laser. Snake venom? Nobody is going to make it. Conservative cup runneth over. The Fukushima rain. Roundup damages genes. New York to require enhanced I.D. for internal travel. Surveillance bill passes. On Conspiracy Cafe we're just waiting on a friend.
ISIS IS THE GOVERNMENT OF THE NEW WORLD ORDER CALIPHATE.
Large Landing Ship "Nikolay Filchenkov" was built by Yantar Zavod, Kaliningrad. Laid down 30 Jan 1974, completed 29 March 1975, commissioned on 12 Dec 1975 supplying Russian forces in Syria.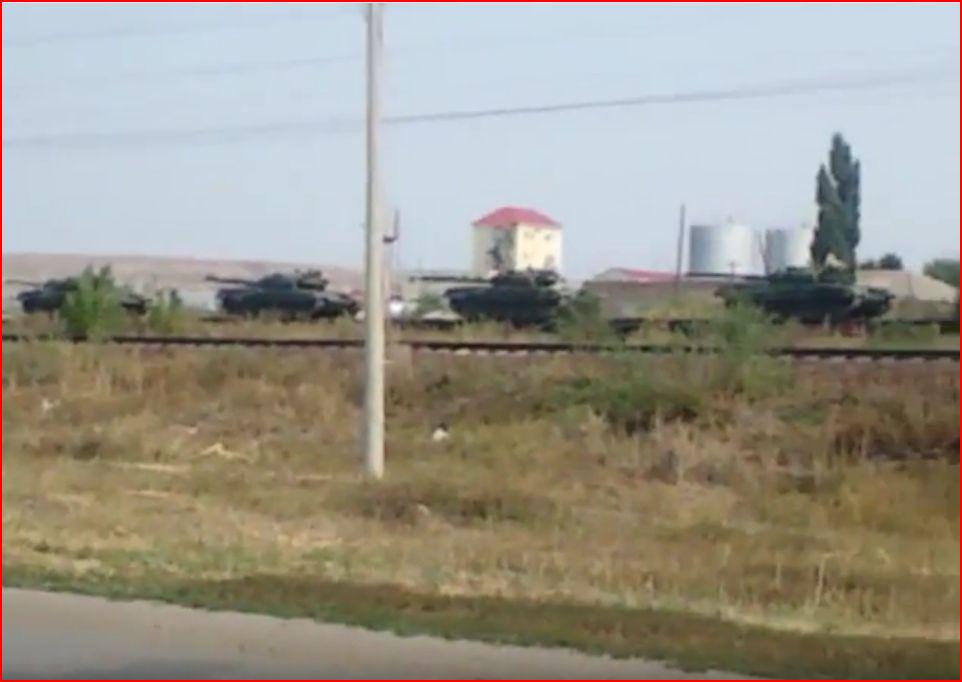 Russian tanks approach the Ukrainian border.
COUSINS!
THE ULTIMATE WAVE HAARP
| | |
| --- | --- |
| Posted by George Freund on September 11, 2015 at 8:27 AM | 2821 Views |