Bobby is a 2006 American drama film written and directed by Emilio Estevez, and starring an ensemble cast featuring Harry Belafonte, Joy Bryant, Nick Cannon, Laurence Fishburne, Spencer Garrett, Helen Hunt, Joshua Jackson, Anthony Hopkins, Ashton Kutcher, Shia LaBeouf, Lindsay Lohan, William H. Macy, Demi Moore, Martin Sheen, Christian Slater, Sharon Stone, Freddy Rodriguez, Heather Graham, Elijah Wood and Estevez himself. The screenplay is a fictionalized account of the hours leading up to the June 5, 1968, shooting of U.S. Senator Robert F. Kennedy in the kitchen of the Ambassador Hotel in Los Angeles following his win of the 1968 Democratic presidential primary in California.
Plot synopsis
The film recreates the ambiance of the era and invokes the hopes inspired by Kennedy through the use of actual broadcast and newsfilm footage of the senator intercut with dramatic sequences involving mostly fictional characters. It uses an ensemble plot device similar to that employed in the 1932 film Grand Hotel, and by Robert Altman in Nashville.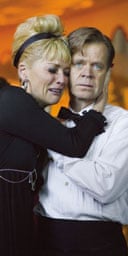 The characters include John Casey, a retired hotel doorman who spends his days in the lobby playing chess with his friend Nelson; Diane, who is marrying her friend William with the hope his marital status will have him deployed to a military base in Germany rather than the battlefields of Vietnam when his tour of duty begins; Virginia Fallon, an alcoholic singer whose career is on the downswing, her put-upon husband/manager Tim, and her agent Phil; Miriam Ebbers, a beautician who works in the hotel salon, and her husband Paul, the hotel manager, who is having an affair with switchboard operator Angela; food and beverage manager Daryl Timmons, whose racist attitude gets him fired; African American sous chef Edward Robinson and Mexican American busboys José and Miguel; hotel coffee shop waitress Susan; Jimmy and Cooper, campaign volunteers who are sidetracked by an acid trip they take with the help of drug dealer Fisher; married socialites and campaign donors Samantha and Jack; campaign manager Wade and staffer Dwayne, who is in love with Angela's colleague, Patricia; and Czechoslovakian reporter Lenka Janáčková, who is determined to get an interview with Kennedy.
At the end of the film, Kennedy is shot after giving his acceptance speech. A man named Sirhan Sirhan would be convicted of the killing. After being shot, Kennedy is cradled and protected by Jose until help arrives. As Kennedy's speech "On the Mindless Menace of Violence", delivered in 1968 to the City Club of Cleveland, Ohio, is played over the aftermath, it is revealed that Samantha, Daryl, Cooper, Jimmy and William are among those injured by Sirhan's wild firing. Sirhan is apprehended, while Kennedy is rushed into an ambulance (as are the others eventually), and everyone else is moved by the events that have just taken place. Closing titles reveal that Kennedy died of his injuries the following morning with his wife Ethel at his side, and the other victims of the shooting survived.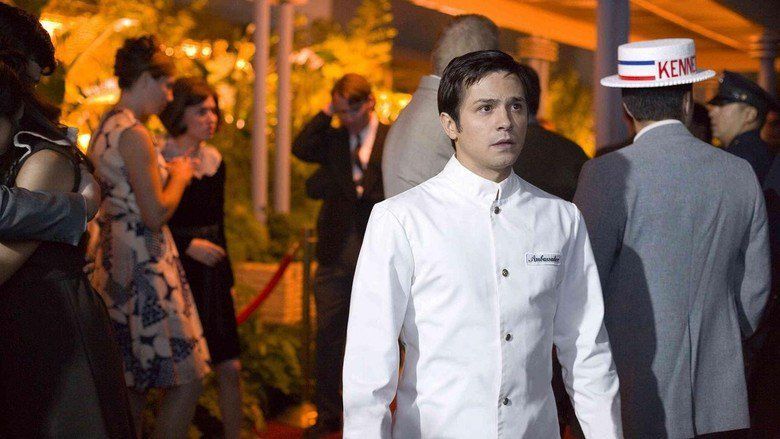 Cui bono doesn't lie. Richard Nixon benefitted. The voting machines were too new to rig perhaps. So the tried and true method of assassination was used. What sort of world would Bobby have ushered in? It would have been a wonderful one in my opinion. LBJ was evil. Nixon was hell. Satan's minions do well with his demon Biden and his entourage leading the pack of wolves. Jimmy Carter and Ronald Reagan were the only saving graces. They shot one was tarnished the other. Can we ever be free from the sordid evil lust for money and power bring?
WHY DO LEE HARVEY & JARED LEE HAVE THE SAME MARK ON THEIR HEAD?