Secret Army is a television drama made by the BBC and the Belgian national broadcaster BRT (now VRT) created by Gerard Glaister. It tells the story of a fictional Belgian resistance movement in German-occupied Belgium during the Second World War dedicated to returning Allied airmen, usually having been shot down by the Luftwaffe, to Great Britain. It was made in the UK and Belgium and three series were broadcast on BBC1 between 7 September 1977 and 15 December 1979.
Series One
Lisa Colbert runs Lifeline, a Brussels-based evasion organisation.[2] It helps Allied aircrew to evade capture and return to Britain via neutral Switzerland or Spain. She is helped by Albert Foiret, proprietor of the Cafe Candide, his mistress Monique Duchamps, and waitress Natalie Chantrens.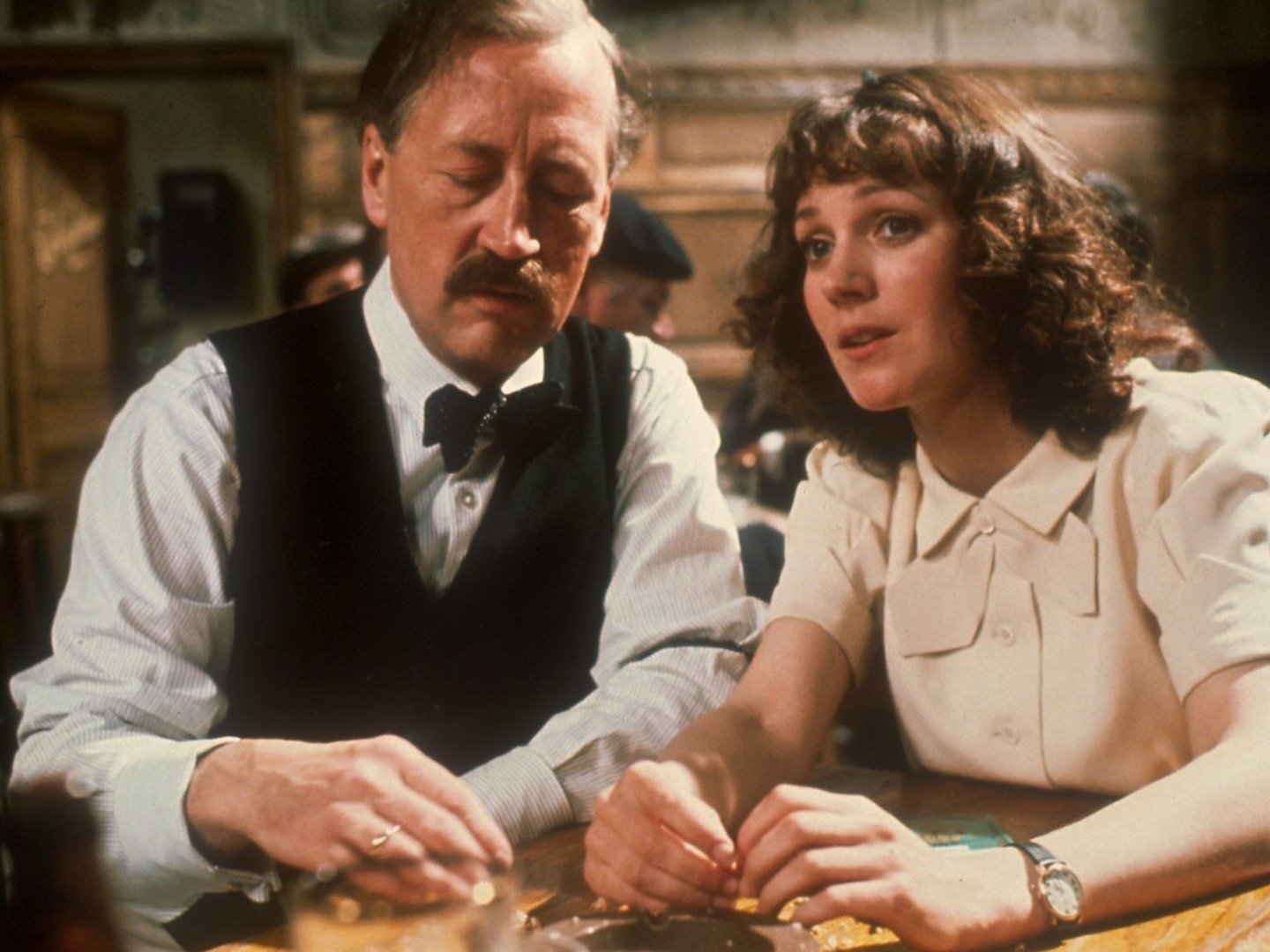 Their operations are placed under strain when the fervent Nazi, Gestapo Sturmbannführer Ludwig Kessler is assigned to work with Luftwaffe Major Erwin Brandt and close down the evasion line.
Flight Lieutenant John Curtis, a former evader, is sent back by London as a Special Operations Executive liaison officer to coordinate its activity. At first he is greeted with hostility and suspicion; there is also romantic tension between him and Lisa.
The series highlights the risks that the main characters take to rescue the young airmen whilst under German occupation, protecting their safe houses, and evading investigation. By the end of this series, Kessler and Brandt are closing in on Curtis as their investigation into a murder in France has led them to the name 'Monsieur Maurice', which is Curtis's pseudonym. Brandt and Kessler pay their first visit to the Candide to locate him. Kessler's interest in Curtis poses a significant threat to Lifeline and so it is agreed that Curtis will return to England. Kessler orders a troop encirclement of Brussels, but Curtis manages to escape to Switzerland by posing as bus driver for a local Hitler Youth group that is travelling out of the city on a day trip.
Albert is having an affair with barmaid Monique Duchamps, while his wife Andrée is bedridden, following an accident two years prior (an out-of-control lorry had ploughed into Albert's car, with Andrée as a passenger). In the final episode Andrée finds out by spotting Monique going into Albert's bedroom. She tries to speak to Albert and gets into her wheelchair for the first time, but falls down the stairs and breaks her neck, dying instantly.
Other characters introduced are:
Gaston Colbert, Lisa's uncle and bank manager, who has been helping Lifeline, and his wife Louise. A batch of forged banknotes is traced to Gaston, and Kessler interrogates him in the belief he will lead to the people running the evasion line. Lisa later learns that Gaston has been shot dead trying to escape from German HQ.
Alain Muny, Lifeline's wireless operator, who maintains contact with London and supplies the Candide with food from his farm.
Dr Pascal Keldermans, who helps with medical treatment for the airmen and gives Lisa cover by employing her as a nurse at his surgery.
02 "Sergeant on the Run" John Brason Viktors Ritelis Martin Burrows (as Sgt. Walker), Neville Barber (as Dr. Bogaerde) 14 September 1977
While Albert and Lisa continue to worry about Curtis, Lifeline is tested attempting to help some more evaders. The Germans capture one of them, Sergeant Walker, who has previous knowledge of Lifeline. He makes a desperate bid for freedom to avoid talking, by throwing himself down a staircase at Gestapo HQ. Walker recovers in hospital in the company of an undercover German officer. Prompted by the doctor, he escapes from the surgery, and is hunted by both the Germans and Lifeline. He is found and killed by Albert, to avoid him talking and because he is too infirm for the escape line.