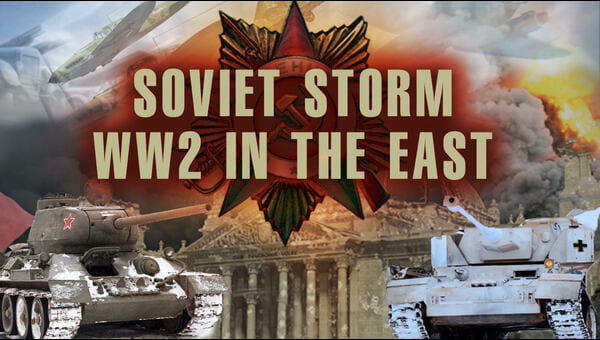 Soviet Storm: World War II in the East (Russian title: Советский Шторм: Вторая мировая война на Востоке; original Russian title — Великая война, English: The Great War) is a 2011 17-episode Russian television World War II series created by Anna Grazhdan, Artem Drabkin, and Aleksey Isaev. An online version includes 18 episodes, ordered chronologically.
The series consists of 2 seasons, which document and recount the most important, bloody, costly, and decisive events, battles, and personalities on the Eastern Front in World War II. Episodes generally last between 40 and 45 minutes and the overall series lasts approximately 12 hours.
1 "Operation Barbarossa"
The Battle of Britain is over. The Luftwaffe has been driven to exhaustion, and Germany suffers its first major defeat. Even though Britain remains undefeated, it is so isolated that Hitler has no concerns about turning his attention East. Operation Barbarossa, the German invasion of the USSR, takes the Soviets completely by surprise and the Red Army suffers terrible casualties.[1]