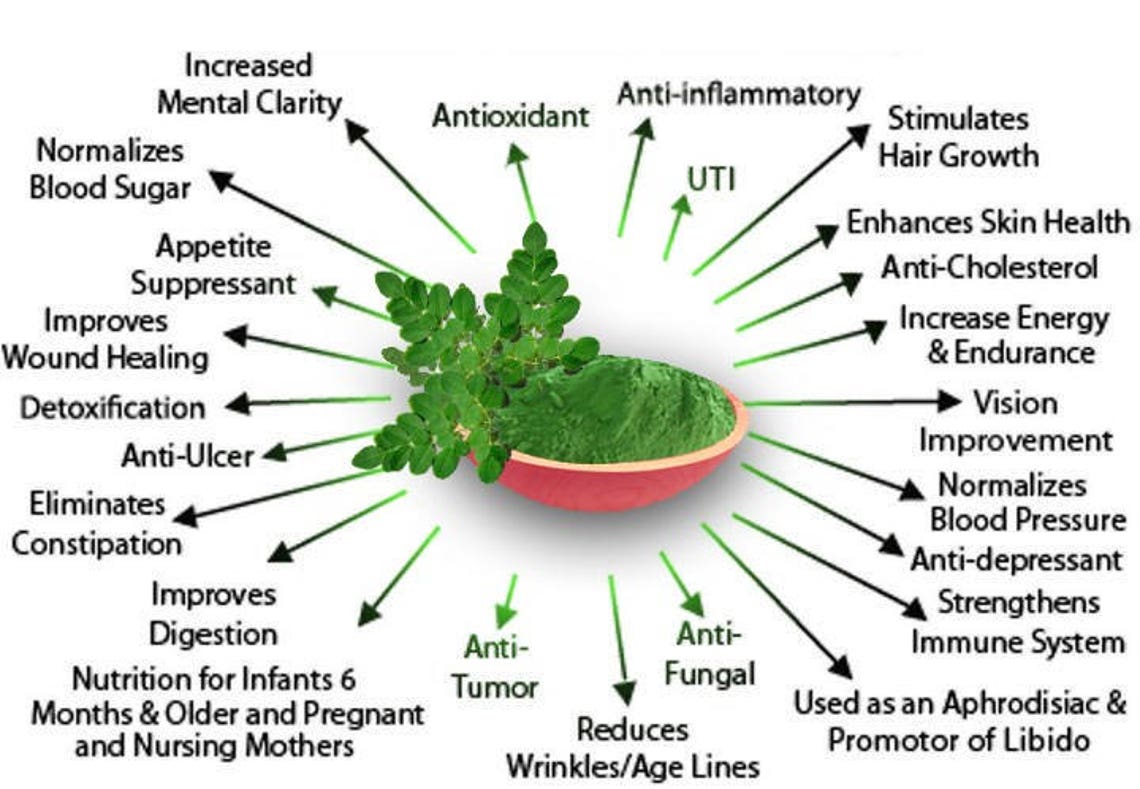 10 Powerful Health Benefits Of Moringa Powder + How To Use It
Meet moringa oleifera. In its native India and Nepal, it's known as "drumstick tree," "miracle tree," and "tree of life"; today it's also grown in Africa, Latin America, and Asia and also goes by the "horseradish tree." And moringa powder, made from the leaves of the moringa tree, has a number of science-backed benefits and medicinal uses. This superfood has been used as a traditional remedy in phytomedicine and ayurvedic healing for thousands of years. Here are the 10 best health benefits of moringa oleifera, plus our favorite ways to add this super green to your diet:
1. It's packed with vitamins and minerals.
Many of the healthy foods you eat have a single standout nutrient. Think carrots and vitamin A, citrus and vitamin C, nuts and vitamin E. Moringa leaves stick out as a superfood because one cup of chopped leaves is considered a good source of iron, calcium, vitamin C, vitamin B6, and riboflavin and has notable amounts of potassium, vitamin A, vitamin E, and magnesium. In fact, the leaves are more concentrated in vitamin C than oranges. That means moringa can contribute to everything from better vision and immunity to bone health and skin radiance.
2. It's a source of plant-based protein.
Whether you're a vegetarian or just trying to cut down on meat, it's not always easy finding convenient plant-based protein. Sure, there are lentils and tempeh, but sometimes you just want a quick, no-cook add-in to sprinkle on smoothie bowls or add to soup. That's where moringa comes in. Powders made from its crushed leaves are packed with protein—3 grams of protein per tablespoon, in fact—and have a leg up on legumes because they contain all the essential amino acids, necessary for muscle repair, energy production, and mood regulation.
CONTINUED AT LINK: