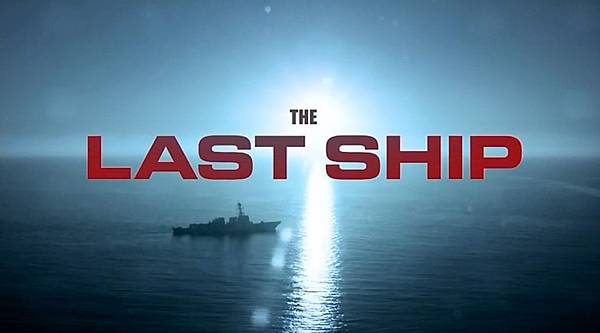 The Last Ship is an American post-apocalyptic drama television series, based on the 1988 novel of the same name by William Brinkley. In May 2013, the cable network TNT placed a 10-episode order for the series. The series premiered on June 22, 2014, at 9:00 p.m. EDT.
On July 18, 2014, The Last Ship was renewed for a 13-episode second season. The second season started airing on June 21, 2015. On August 11, 2015, The Last Ship was renewed for a 13-episode third season, slated to premiere June 12, 2016. The season 3 premiere was postponed following the 2016 Orlando nightclub shooting because the episode also included a mass shooting in a nightclub.
Premise
After a global viral pandemic wipes out over 80% of the world's population, the crew (consisting of 218 men and women) of a lone unaffected U.S. Navy Arleigh Burke-class guided-missile destroyer, the fictional USS Nathan James (DDG-151), must try to find a cure, stop the virus, and save humanity.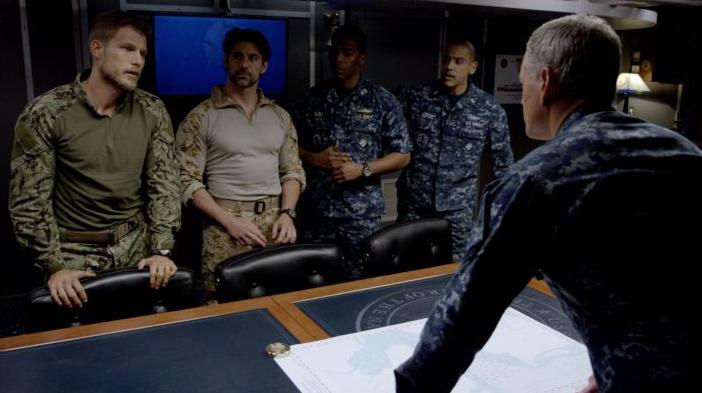 34 11 "Legacy" Paul Holahan Hiram Martinez August 28, 2016 
Through flashbacks, it is revealed that president Michener was killed by two Secret Service agents who made it look like a suicide. At sea, the Nathan James sets course for Japan after pinpointing that president Peng would be going to destroy the Japanese National Archives in person, as suggested by Takehaya. Slattery and his team sneak on board the CNS Henan and hold the crew captive until Chandler and his team have cleared the archives. They encounter trouble when the second Chinese destroyer threatens to shoot the Henan if it does not respond. A crew member manages to activate the missiles before being shot. The Nathan James shoots down its missiles, clearing Chandler's team. Takehaya and Peng end up face to face and end up wounding one another. Takehaya then impales Peng with a sword, and tells Chandler that he can't trust anyone at home, before impaling himself fully, to death. Back in the U.S, Kara, Barnes and Tex make a plan to extract president Oliver from holding Shaw's decentralization speech, which proves successful, but not without commotion. Following their escape, Shaw makes a speech to the nation, where she frames the death of Michener on his successor, Chandler and the Nathan James.
A little too close to today's reality.