Choose episode 28
The Man from U.N.C.L.E. is an American television series broadcast on NBC from September 22, 1964, to January 15, 1968. It follows secret agents, played by Robert Vaughn and David McCallum, who work for a secret international counter espionage and law and enforcement agency called U.N.C.L.E. Originally, co-creator Sam Rolfe wanted to leave the meaning of U.N.C.L.E. ambiguous so it could refer to either "Uncle Sam" or the United Nations. Concerns by the Metro-Goldwyn-Mayer legal department about using "U.N." for commercial purposes resulted in the producers' clarification that U.N.C.L.E. was an acronym for the United Network Command for Law and Enforcement. Each episode had an "acknowledgement" to the U.N.C.L.E. in the end titles.
The series centered on a two-man troubleshooting team working for U.N.C.L.E. (United Network Command for Law and Enforcement): American Napoleon Solo (Robert Vaughn), and Soviet Illya Kuryakin (David McCallum). Leo G. Carroll played Alexander Waverly, the British head of the organization (Number One of Section One). Barbara Moore joined the cast as Lisa Rogers in the fourth season.
The series, though fictional, achieved such cultural prominence that props, costumes and documents, and a video clip are in the Ronald Reagan Presidential Library's exhibit on spies and counterspies. Similar U.N.C.L.E. exhibits are in the museums of the Central Intelligence Agency and other US agencies and organizations gathering intelligence.
U.N.C.L.E.'s adversary was T.H.R.U.S.H. (W.A.S.P. in the pilot movie - not to be confused with the World Aquatic Security Patrol from Gerry Anderson's Stingray). The original series never divulged what T.H.R.U.S.H. represented, but in several U.N.C.L.E. novels by David McDaniel, it is the Technological Hierarchy for the Removal of Undesirables and the Subjugation of Humanity,described as founded by Col. Sebastian Moran after the death of Professor Moriarty at the Reichenbach Falls in the Sherlock Holmes story, "The Final Problem".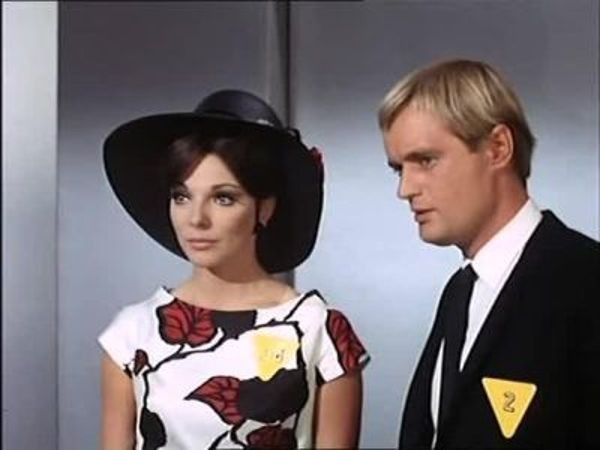 62 3 "The Galatea Affair" E. Darrell Hallenbeck Jackson Gillis September 30, 1966
While Solo is recuperating from a fall into a Venice canal, Illya teams with Mark Slate to uncover Baroness Bibi de Chasseur (Joan Collins), a THRUSH money courier who has contact with the treasurer of THRUSH. This was one of two episodes crossing over between the parent show and The Girl From U.N.C.L.E. (the other was "The Mother Muffin Affair" on the spinoff); Collins plays two roles.