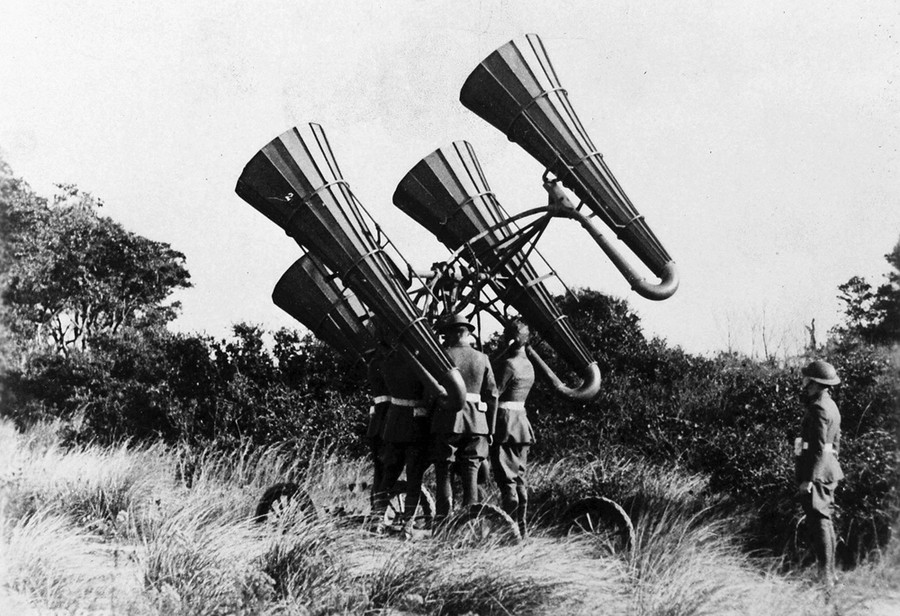 American troops using a newly-developed acoustic locator, mounted on a wheeled platform. The large horns amplified distant sounds, monitored through headphones worn by a crew member, who could direct the platform to move and pinpoint distant enemy aircraft. Development of passive acoustic location accelerated during World War I, later surpassed by the development of radar in the 1940s. 
Japanese acoustic locators, also known as "war tubas."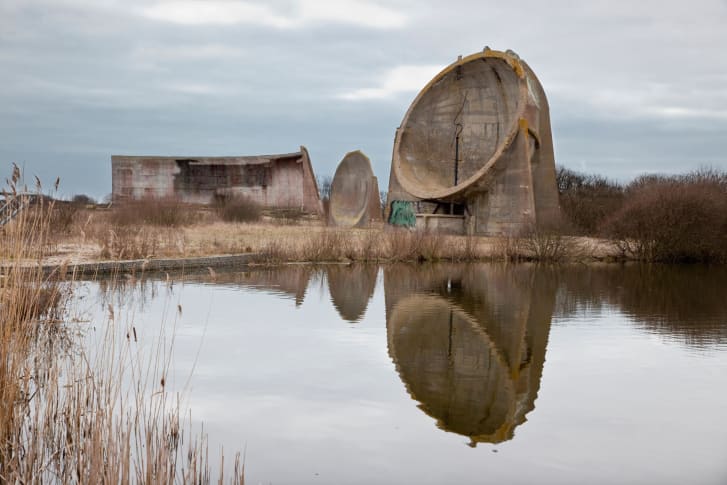 To get better range, the British also experimented with a static type of sound locator, made of concrete and shaped like a dish or a curved wall, known as an "acoustic mirror." These were first trialled in the southern and eastern coast of England during World War I and then built in about a dozen locations throughout the 1920s and 1930s. They were up to 30 feet (9 meters) in diameter, but a wall-shaped one in Kent, 60 miles south-east of London, spanned 200 feet (61 meters) in length. Many other countries including Germany, Japan and the United States were also developing sound locators at this time.