Tales of Tomorrow is an American anthology science fiction series that was performed and broadcast live on ABC from 1951 to 1953. The series covered such stories as Frankenstein, starring Lon Chaney, Jr., 20,000 Leagues Under the Sea starring Thomas Mitchell as Captain Nemo, and many others featuring such performers as Boris Karloff, Brian Keith, Lee J. Cobb, Veronica Lake, Rod Steiger, Bruce Cabot, Franchot Tone, Gene Lockhart, Walter Abel, Cloris Leachman, Leslie Nielsen, and Paul Newman. The series had many similarities to the later Twilight Zone which also covered one of the same stories, "What You Need". In total it ran for eighty-five 30-minute episodes. It was called the best science-fiction fare on TV today by Paul Fairman, editor of If.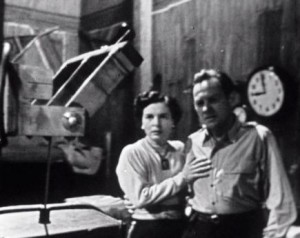 Blunder Episode aired 10 August 1951 Season 1 | Episode 2
Scientists race to warn a colleague that his experiment could destroy life on Earth.