Nothing has changed. It's all about money, power, and debauchery. 
DIRECT LINK:
http://www3.putlockersfm.com/watch/the-borgias-s03-2013-online-putlockers.html?p=1&s=11
The Borgias is a historical-fiction drama television series created by Neil Jordan; it debuted in 2011 and was canceled in 2013.
The series is set around the turn of the 16th century and follows the Borgia family. It stars Jeremy Irons as Pope Alexander VI with François Arnaud as Cesare, Holliday Grainger as Lucrezia and David Oakes as Juan. Colm Feore also stars as Cardinal della Rovere.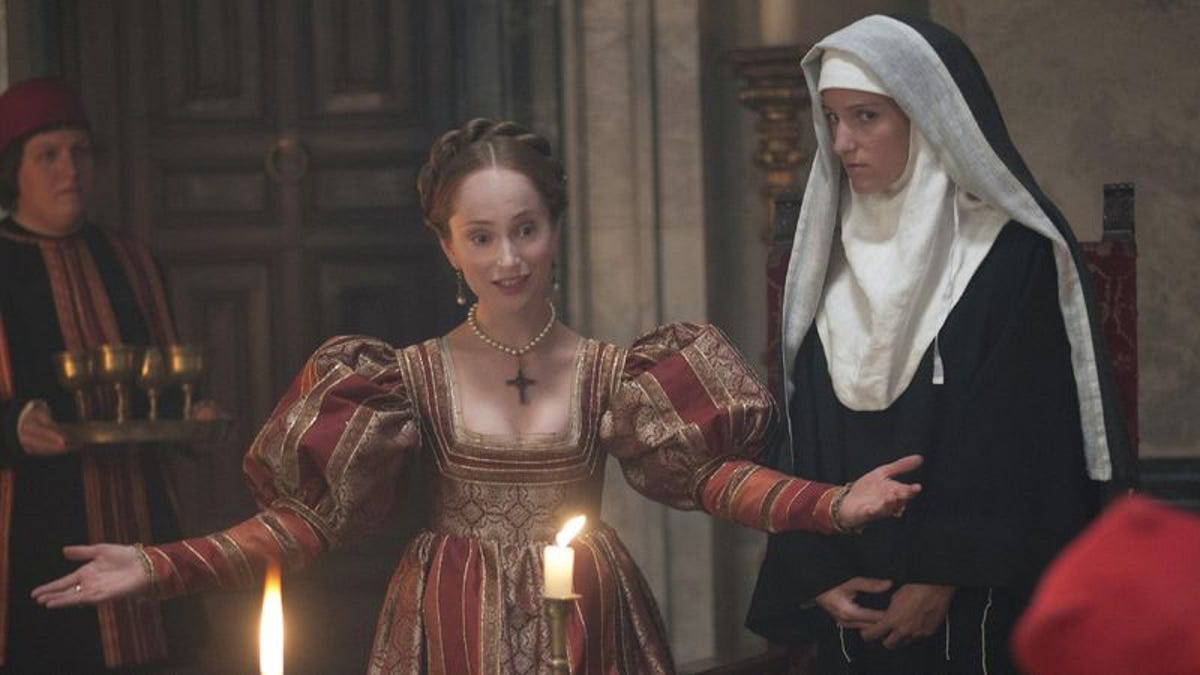 The series follows the rise of the Borgia family to the pinnacle of the Roman Catholic Church and their struggles to maintain their grip on power. The beginning of the first season depicts the election of Rodrigo Borgia to the papacy through simony and bribery, with the help of his sons, Cesare and Juan. Upon winning the election, Rodrigo Borgia becomes Pope Alexander VI, which then thrusts him and his family deep into the murky heart of politics in fifteenth-century Europe: from shifting loyalties within the College of Cardinals to the ambitions of the kings of Europe to the venomous rivalries between the noble families of Italy at the time.
23 4 "The Banquet of Chestnuts" Jon Amiel Guy Burt May 5, 2013 
Newly appointed Cardinal Farnese is placed in the Treasury and quickly discovers Versucci's theft. Micheletto is sent to find the wayward cardinal. Meanwhile, upon hearing of Venice's request for help against Turkish pirates, Alexander, seeing this as an opportunity to replenish the coffers, dramatically calls for a Crusade. Concerned about the loyalty of his new cardinals, Giulia arranges a trap for them – the "banquet of chestnuts". At the feast details of the cardinals' sexual activities with prostitutes dressed as nuns are recorded to extort their future loyalty. Elsewhere, King Ferdinand learns that Lucrezia and Alfonso's marriage has not been consummated and demands a witnessed display of their consummation from members of both families. Lucrezia is humiliated, but goes through with it as King Ferdinand and Cesare watch.