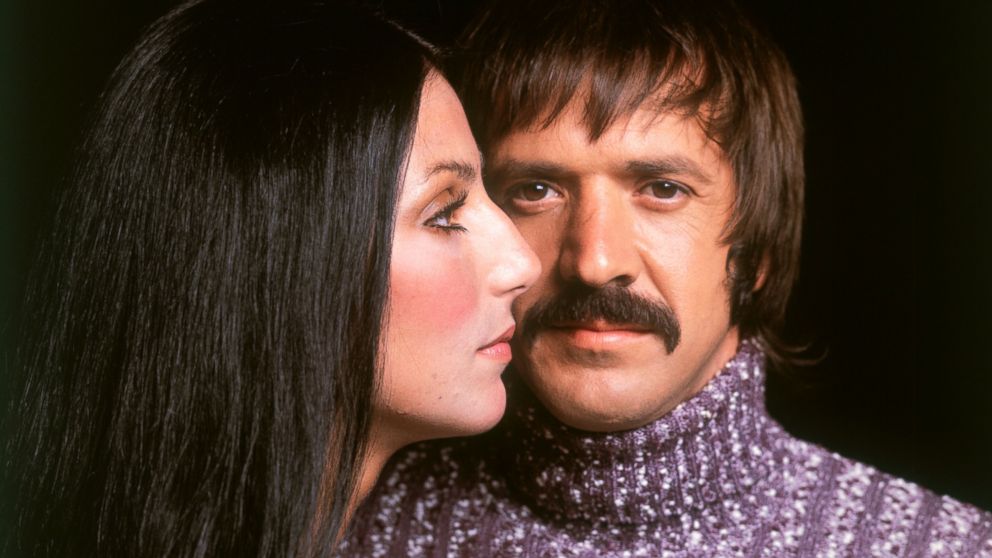 NEW LINK:
https://www.youtube.com/watch?v=AsO8R8u0MYk

Sonny & Cher was an American rock duo of entertainers made up of husband-and-wife Sonny Bono and Cher in the 1960s and 1970s. The couple started their career in the mid-1960s as R&B backing singers for record producer Phil Spector.
The pair first achieved fame with two hit songs in 1965, "Baby Don't Go" and "I Got You Babe". Signing with Atco/Atlantic Records, they released three studio albums in the late 1960s, as well as the soundtrack recordings for two unsuccessful movies, Good Times and Chastity, with Cher contributing vocals to one cut, "Chastity's Song (Band of Thieves)". In 1972, after three years of silence, the couple returned to the studio and released two other albums under the MCA/Kapp Records label.
In the 1970s, they also positioned themselves as media personalities with two top ten TV shows in the US, The Sonny & Cher Comedy Hour and The Sonny & Cher Show. The couple's career as a duo ended in 1975 following their divorce. In the decade they spent together, Sonny and Cher sold over 40 million records worldwide.
Performing under her first name, Cher went on to a highly successful career as a solo singer and actress, while Sonny Bono was eventually elected to Congress as a Republican U.S. Representative from California. The two performers were inducted to the Hollywood Walk of Fame in 1998, following Sonny's death in a skiing accident.
"I Got You Babe" is a song written by Sonny Bono. It was the first single taken from the debut studio album Look at Us, of the American pop music duo Sonny & Cher. In August 1965, their single spent three weeks at number 1 on the Billboard Hot 100 in the United States where it sold more than 1 million copies and was certified Gold. It also reached number 1 in the United Kingdom and Canada.
Background and composition
Sonny Bono, a songwriter and record producer for Phil Spector, wrote the lyrics to and composed the music of the song for himself and his then-wife, Cher, late at night in their basement. When Cher was woken up to sing the lyrics, she hated the song and didn't think it would soon be a hit and immediately went back to bed.
Session drummer Hal Blaine played drums for the song with other members of The Wrecking Crew supplying instrumental support. "I Got You Babe" became the duo's biggest single, their signature song, and a defining recording of the early hippie countercultural movement.
AllMusic critic William Ruhmann praised the song:
Recalling Dylan's bitter 1964 song "It Ain't Me Babe" (soon to be a folk-rock hit for the Turtles), Bono wrote his own opposite sentiment: "I Got You Babe." Where Dylan was lyrically complex, Bono was simple: His lyric began with the ominous youth-versus-grownups theme of "they" who set up barriers to romance, but soon gave way to a dialogue of teenage romantic platitudes. Where Dylan was musically simple, however, Bono, without fully rebuilding Spector's Wall of Sound, was more structurally ambitious, following the song's standard verse-chorus-verse-chorus-bridge-verse-chorus form with an ascending coda that built to a climax, then started building again before the fadeout, all in only a little over three minutes. Set to waltz time, the tune retained a light feel despite the sometimes busy instrumentation, led by a prominent ocarina and the alternating vocals between the two singers. If neither were interesting singers, their plodding, matter-of-fact performances gave the song a common-man appeal.
African-American musician Harold Battiste provided the instrumental arrangement. Richard Niles quotes Battiste as saying the prominent figure in the song is played on an oboe rather than an ocarina.
In the United States, the song has sold more than 1 million copies in 1965 and was certified Gold by the RIAA. As of November 2011, Billboard reported the digital sales of "I Got You Babe" to be 372,000 in the US.
In 2011, the song was named as one of the greatest duets of all times by both Billboard and Rolling Stone magazine. It was also listed at #444 on Rolling Stone's list of the 500 Greatest Songs of All Time in 2004. In early 2017 the song has been inducted into the Grammy Hall of Fame.