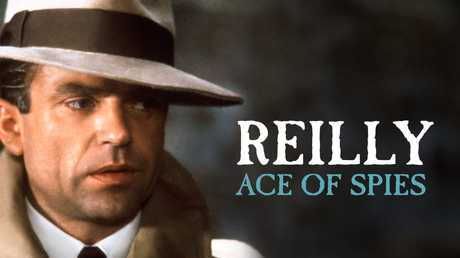 Reilly, Ace of Spies is a 1983 television miniseries dramatizing the life of Sidney Reilly, a Russian Jew who became one of the greatest spies ever to work for the British. Among his exploits, in the early 20th century, were the infiltration of the German General Staff in 1917 and a near-overthrow of the Bolsheviks in 1918. His reputation with women was as legendary as his genius for espionage.

The mini series was written by Troy Kennedy Martin, and based on the 1967 book Ace of Spies by Robin Bruce Lockhart, whose father R. H. Bruce Lockhart was one of Reilly's fellow spies. Sam Neill stars as the eponymous character. The theme music is the romance movement from Dmitri Shostakovich's The Gadfly Suite, though Shostakovitch is not actually credited (Harry Rabinowitz is credited with the music).
6 "Dreadnoughts and Doublecrosses" Jim Goddard Troy Kennedy Martin 5 October 1983
1910: Reilly's winning of the weapons contract depends on his marriage to a Russian Countess. Unfortunately, Margaret's reappearance, engineered by Zaharov, threatens to ruin everything.