This is a definitive study in liberal Utopia. The police and the military have all the guns. You see what the loss of God given rights lead to debauchery. This is what is planned for you lives as people are suckered into the NWO. Learn the lessons well. It is also a study of the karmic effects of war. As Col. Suga conquers with his army so the time will come where he will be conquered. So in effect his use of force is directly applied to his own people and country. The loss of his own wife and children the personal blow. 
Lieutenant Nekata attempts to force her to sign a confession. Pay particular attention to how the state operates. It is common place. Will you? Would you? Also remember this is very tame compared to the reality. The brutality and sadistic abuse was far worse. Do you still think the police and the military should have total power and control and be the only part of society bearing arms? You'll learn quickly and beg for salvation or death. 
DIRECT LINK:
https://ok.ru/video/274013162147

Three Came Home is a 1950 American post-war film directed by Jean Negulesco, based on the memoirs of the same name by writer Agnes Newton Keith. It depicts Keith's life in North Borneo in the period immediately before the Japanese invasion in 1942, and her subsequent internment and suffering, separated from her husband Harry, and with a young son to care for. Keith was initially interned at Berhala Island near Sandakan, North Borneo (today's Sabah) but spent most of her captivity at Batu Lintang camp at Kuching, Sarawak. The camp was liberated in September 1945.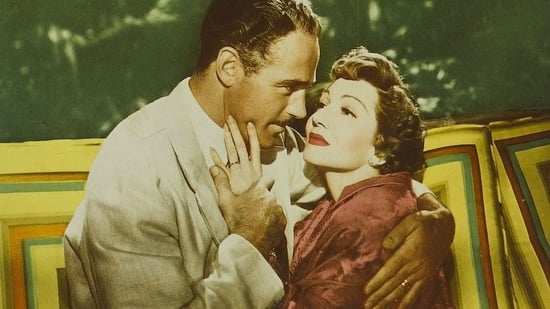 Plot
American-born Agnes Keith (Colbert) and her British husband Harry Keith (Patric Knowles) live a comfortable colonial life in North Borneo with their young son George in the 1930s. Keith is the only American in Sandakan.
Borneo was strategically important to Japan as it is located on the main sea routes between Java, Sumatra, Malaya and Celebes. Control of these routes was vital to securing the territory. Japan needed an assured supply, particularly of oil, in order to achieve its long-term goal of becoming the major power in the Pacific region.
Worried about the rumours surrounding Japanese invasion in 1941, Harry suggests that Agnes move back to the United States along with George. Agnes refuses and she and George remain.
The Imperial Japanese Army invade Borneo and intern the small British community in a camp on Pulau Berhala island off Sandakan. Later they are sent to the notorious Batu Lintang camp near Kuching, Sarawak,where the men and women are separated.
During the Japanese invasion of Sandakan, Agnes has a miscarriage.
These camps are under the charge of Colonel Suga (Sessue Hayakawa). Col. Suga is fluent in English and has read a book on Borneo written by Mrs. Keith. He treats Agnes well.
When Col. Suga visits Agnes at Batu Lintang camp and asks her to autograph a copy of her book as she had agreed to back in the earlier camp. Agnes signs the book with a personal message.
The camp guards are cruel and oppressive, as seen when they shoot down a group of Australian men who try to cross the wire fencing during a bit of flirtation with the women.
One night a Japanese guard attacks Agnes in an attempted rape when she runs outside in the night to bring in the washing being blown around in the strong winds. Later she complains to Col. Suga, who asks Lieutenant Nekata to investigate. Unfortunately Agnes is not able to identify her assailant as it was too dark. Nekata insists she identify the assailant by presenting her with a written statement for her to sign. She refuses to do so as she is aware that to make an unsubstantiated accusation against any Japanese soldier is punishable by death. In an effort to get her to sign the statement while Col. Suga is away she is tortured by Nekata's junior officers (after he has left the room, to avoid being a witness to the beating) and threatened with further torture if she says anything to anyone. In great pain she tries to keep her injuries from her fellow captives. Eventually she agrees to withdraw her allegation.
In September 1945 Japan surrenders and Agnes learns from Col. Suga that he has lost all his family at the end of the war. They used to live in Tokyo but his wife was so fearful that they moved to Hiroshima where she thought they would be safer.
Col. Suga is arrested by Australian soldiers and the Keith family finally reunites.