"Whole Lotta Shakin' Goin' On" (sometimes rendered "Whole Lot of Shakin' Going On") is a song written by Dave "Curlee" Williams and usually credited to him and James Faye "Roy" Hall. The song was first recorded by Big Maybelle, though the best-known version is the 1957 rock and roll/rockabilly version by Jerry Lee Lewis.
Jerry Lee Lewis (born September 29, 1935) is an American singer-songwriter, musician, and pianist, often known by his nickname, The Killer. He has been described as "rock & roll's first great wild man."
A pioneer of rock and roll and rockabilly music, Lewis made his first recordings in 1956 at Sun Records in Memphis. "Crazy Arms" sold 300,000 copies in the South, but it was his 1957 hit "Whole Lotta Shakin' Goin' On" that shot Lewis to fame worldwide. He followed this with "Great Balls of Fire", "Breathless" and "High School Confidential". However, Lewis's rock and roll career faltered in the wake of his marriage to Myra Gale Brown, his 13-year-old cousin.
Angela Merkel shaking: I'm well, she says, despite third incident
Video footage shows Mrs Merkel trembling, shaking back and forth alongside Finland's prime minister during a ceremony in Berlin on Wednesday.
After the incident, Mrs Merkel said she was "very well" and there was "no need to worry".
A government spokesperson said she would continue meetings as planned.
Mrs Merkel, 64, was last seen trembling two weeks ago ahead of a trip to Japan for the G20 summit. She told journalists at the summit she was fine.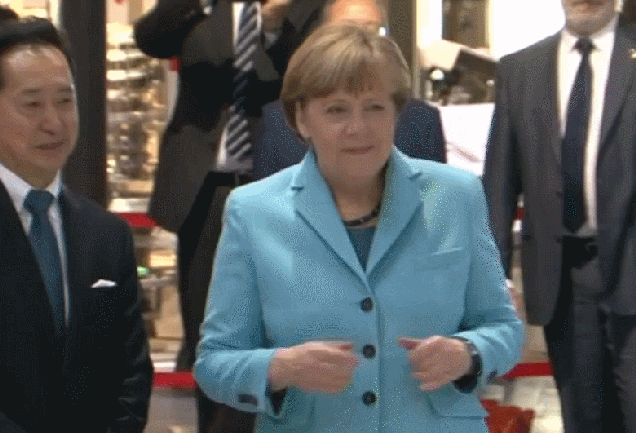 Artificial lionfish powered by 'robotic blood'
A robotic fish fitted with a hydraulic circulatory system which also carries energy has been developed by Cornell University.
Without a recharging source, batteries would quickly discharge, but this system allows the robot to be powered for about 40 hours.
What if they're cyborgs?
Perhaps Germany has a new national anthem for the socialist.