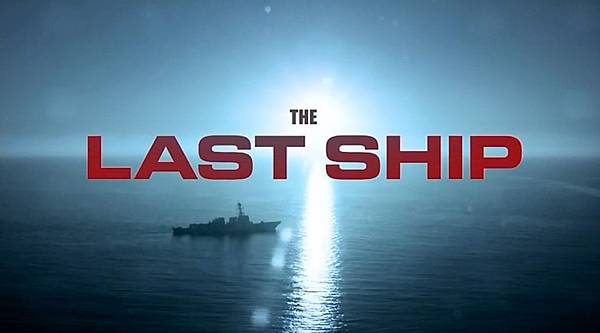 DIRECT LINK:
http://gidfilm.ru/video/611555-Posledniiy_korabl-2_sezon_12_seriya

There are language settings. Number 2 was English at the control next to the volume.
The Last Ship is an American post-apocalyptic drama television series, based on the 1988 novel of the same name by William Brinkley. In May 2013, the cable network TNT placed a 10-episode order for the series. The series premiered on June 22, 2014, at 9:00 p.m. EDT.
On July 18, 2014, The Last Ship was renewed for a 13-episode second season. The second season started airing on June 21, 2015. On August 11, 2015, The Last Ship was renewed for a 13-episode third season, slated to premiere June 12, 2016. The season 3 premiere was postponed following the 2016 Orlando nightclub shooting because the episode also included a mass shooting in a nightclub.
Premise
After a global viral pandemic wipes out over 80% of the world's population, the crew (consisting of 218 men and women) of a lone unaffected U.S. Navy Arleigh Burke-class guided-missile destroyer, the fictional USS Nathan James (DDG-151), must try to find a cure, stop the virus, and save humanity.
22 12 "Cry Havoc" Greg Beeman Mark Malone & Nic Van Zeebroeck August 30, 2015 
The Nathan James is trapped between a sub and the civilian blockades set up by the Immunes; Chandler sends Dr. Scott and the cure off the ship under Mike Slattery's protection. The Nathan James engages the Immune sub Achilles, but exhausts all of its ammunition for all but the ship's forward cannon which is a surface weapon. Recognizing this, the Nathan James lures the Achilles near shore, forcing the Achilles to the surface and rendering it vulnerable to the Nathan James cannon. The Achilles is nearly able to fire torpedoes before the Nathan James is ready, but Slattery, Tex and Danny Green take over an Immune shore missile battery and fire upon the Achilles. Combined fire from the Nathan James and the shore battery finally sink the Achilles, but Ramsey survives trapped at the bottom of the sea. At the same time, Dr. Scott proves the effectiveness of her contagious cure.
WOW!