Timecop is an American science fiction television series. The show was broadcast on the ABC network and first aired in 1997. The series is based on the successful Jean-Claude Van Damme film, Timecop (1994) from Universal Studios, which was in turn inspired by the Dark Horse comic of the same name. Thirteen episodes of the series were ordered, but only nine episodes aired.
In 1996, the Los Angeles Times reported that ABC ordered a new prime-time series based on the 1994 science-fiction movie Time Cop. The pilot was written by Mark Verheiden.
The show was broadcast on the ABC network and first aired in 1997. The series featured an all-new cast and characters. The show focused on TEC agent Jack Logan who hunts down rogue time travelers and brings them to justice before they can alter the past.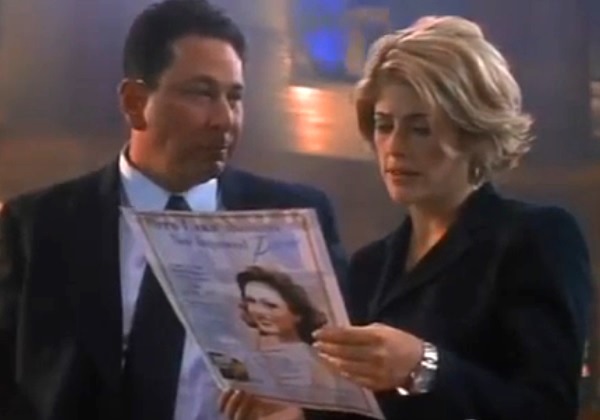 S1, Ep3 Stalker 6 Oct. 1997
1956 Hollywood and an actress destined to become the mother of the 44th President of the USA is threatened by a stalker, one from her own time and one from the future. Can Logan save the day.
It is alarming how uninteresting this episode was in every way. The plot was thin and often ridiculous. The ripper from A Rip In Time is back again already, establishing a nemesis before they even establish a format. Unfortunately, he's not all that threatening, his motivations don't hold water at all and at one point he even threatens to kill the actress with a safe hanging over her head. I mean that only works if you're the Hooded Claw or out to kill Roger Rabbit.
Hemmings is sent back to help Logan, but does nothing except reveal a little cleavage and empty a gun. Logan himself does very little except get fooled too often and too easily. If this show is to have any chance of continuing then it needs to get a hell of a lot better in a hell of a hurry.