We may be faced with a fake alien invasion or a plethora of zombies running amok on society. If you need special forces to deal with such matters, these selection and training methods will go a long way to prepare your local SOE. It's the ultimate in preparation. Enjoy.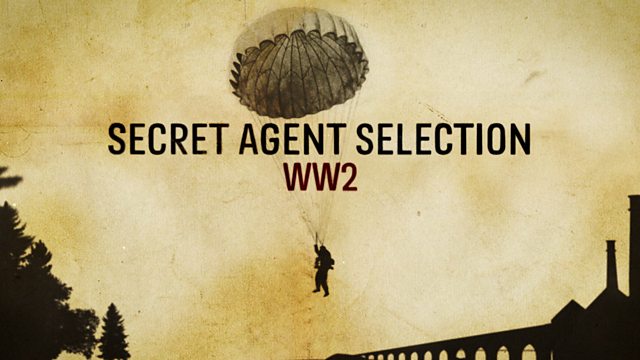 In episode two, training proper begins as the students are schooled in guns, explosives and silent killing techniques - skills which came together and helped SOE to pull off one of the most audacious assassinations of World War Two. The students need to show a calm head and a killer instinct when handling real weapons, but not everyone makes the grade.
The Special Operations Executive (SOE) was a British World War II organisation. It was officially formed on 22 July 1940 under Minister of Economic Warfare Hugh Dalton, from the amalgamation of three existing secret organisations. Its purpose was to conduct espionage, sabotage and reconnaissance in occupied Europe (and later, also in occupied Southeast Asia) against the Axis powers, and to aid local resistance movements.
One of the organisations from which SOE was created was also involved in the formation of the Auxiliary Units, a top secret "stay-behind" resistance organisation which would have been activated in the event of a German invasion of Britain.
Close Quarters Combat System (i.e. Defendu) is a modern martial art developed by William E. Fairbairn and Eric A. Sykes prior to World War II. It is a hand-to-hand combat system based on practical experience mixed with jujutsu and boxing that was developed to train the Shanghai Municipal Police, and was later taught in expanded form to Office of Strategic Services and Special Operations Executive members during World War II.
Based on his training and knowledge in boxing, wrestling, savate, Jujutsu, Judo and fights he was involved in during his police work, Fairbairn began to develop his own system of hand to hand combat, initially referring it as "Defendu". It was designed to be simple to learn and to provide effective results. Fairbairn published his book, Defendu, in 1926 (re-printed as Scientific Self Defence in 1931), illustrating this method and it is here that the term "Defendu" first appeared. This confused early readers of the book, who assumed that the techniques within had been based mainly in the Eastern martial arts that Fairbairn had learned. Thus, in an attempt to highlight the originality of Fairbairn's material, the term did not appear in the 1931 edition of the book.
PDF:
http://3yryua3n3eu3i4gih2iopzph.wpengine.netdna-cdn.com/wp-content/uploads/2016/07/pdf/tough.pdf