ALTERNATE LINK:
https://www1.putlockerhd.is/tv-show/watch-the-last-ship-2014-season-2-episode-7-online-free-putlocker.html
It has popups, but the full screen. The Daily Motion one is cut off. 
The Last Ship is an American post-apocalyptic drama television series, based on the 1988 novel of the same name by William Brinkley. In May 2013, the cable network TNT placed a 10-episode order for the series. The series premiered on June 22, 2014, at 9:00 p.m. EDT.
On July 18, 2014, The Last Ship was renewed for a 13-episode second season. The second season started airing on June 21, 2015. On August 11, 2015, The Last Ship was renewed for a 13-episode third season, slated to premiere June 12, 2016. The season 3 premiere was postponed following the 2016 Orlando nightclub shooting because the episode also included a mass shooting in a nightclub.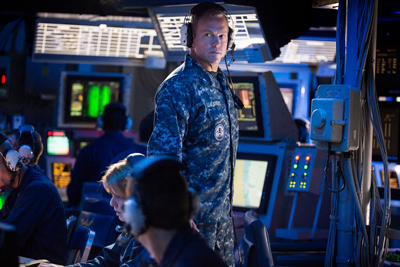 Premise
After a global viral pandemic wipes out over 80% of the world's population, the crew (consisting of 218 men and women) of a lone unaffected U.S. Navy Arleigh Burke-class guided-missile destroyer, the fictional USS Nathan James (DDG-151), must try to find a cure, stop the virus, and save humanity.
17 7 "Alone and Unafraid" Nelson McCormick Jill Blankenship & Jessica Butler July 26, 2015 
Undercover inside of the Immune commune, Chandler works out a way to get the President away from the immune as the crew also discovers that Niels is with the immune, and trying to spread the virus to isolate the immune from the rest.