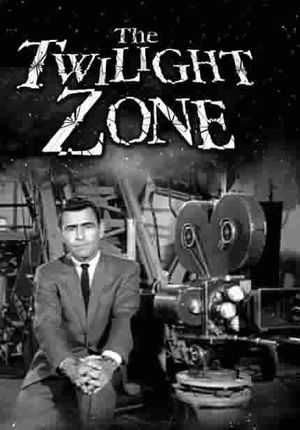 DIRECT LINK:
https://www.dailymotion.com/video/x4kw9vb

The Twilight Zone is an American television anthology series created by Rod Serling. It is a series of unrelated stories containing drama, psychological thriller, fantasy, science fiction, suspense, and/or horror, often concluding with a macabre or unexpected twist. A popular and critical success, it introduced many Americans to common science fiction and fantasy tropes. The program followed in the tradition of earlier shows such as Tales of Tomorrow (1951?53), which also dramatized the short story "What You Need", and Science Fiction Theatre (1955?57), and radio programs such as The Weird Circle, Dimension X, and X Minus One, and the radio work of one of Serling's inspirations, Norman Corwin. The success of the series led to a feature film, a radio series, a comic book, a magazine, and various other spin-offs that spanned five decades, including two "revival" television series. The first ran on CBS and in syndication in the 1980s, the second ran on UPN from 2002 to 2003. In 2013, TV Guide ranked it #5 in its list of the 60 Greatest Dramas of All Time.
Opening narration
" The place is here. The time is now, and the journey into the shadows that we are about to watch, could be our journey."
"Time Enough at Last" is the eighth episode of the American television anthology series The Twilight Zone. The episode was adapted from a short story written by Lynn Venable (pen name of Marilyn Venable). The short story appeared in the January 1953 edition of the science fiction magazine If: Worlds of Science Fiction about seven years before the television episode first aired. "Time Enough at Last" became one of the most famous episodes of the original Twilight Zone and has been frequently parodied since. It is "the story of a man who seeks salvation in the rubble of a ruined world" and tells of Henry Bemis /ˈbiːmɪs/, played by Burgess Meredith, who loves books, yet is surrounded by those who would prevent him from reading them. The episode follows Bemis through the post apocalyptic world, touching on such social issues as anti-intellectualism, the dangers of reliance upon technology, and the difference between aloneness (solitude) and loneliness.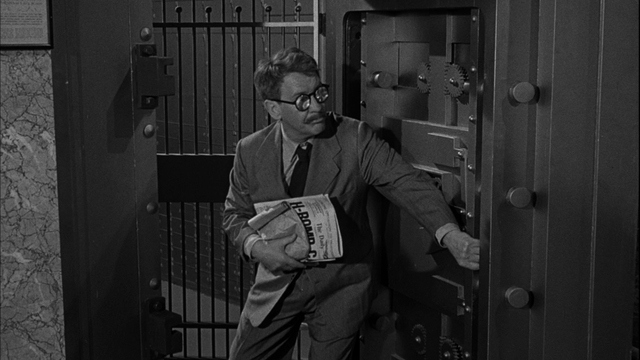 Opening narration
" Witness Mr. Henry Bemis, a charter member in the fraternity of dreamers. A bookish little man whose passion is the printed page, but who is conspired against by a bank president and a wife and a world full of tongue-cluckers and the unrelenting hands of a clock. But in just a moment, Mr. Bemis will enter a world without bank presidents or wives or clocks or anything else. He'll have a world all to himself... without anyone. "
Plot
Henpecked, far sighted bank teller and avid bookworm Henry Bemis (Meredith) works at his window in a bank, while reading David Copperfield, which causes him to shortchange an annoyed customer. Bemis's angry boss (Taylor), and later his nagging wife (deWit), both complain to him that he wastes far too much time reading "doggerel." As a cruel joke, his wife asks him to read poetry from one of his books to her; he eagerly obliges, only to find that she has inked over the text on every page, obscuring the words. Seconds later, she destroys the book by ripping the pages from it much to Henry's dismay.
The next day, as usual, Henry takes his lunch break in the bank's vault, where his reading will not be disturbed. Moments after he sees a newspaper headline, which reads "H-Bomb Capable of Total Destruction," an enormous explosion outside the bank violently shakes the vault, knocking Bemis unconscious. After regaining consciousness and recovering the thick glasses required for him to see, Bemis emerges from the vault to find the bank demolished and everyone in it dead. Leaving the bank, he sees that the entire city has been destroyed, and realizes that a nuclear war has devastated the Earth, but that his being in the vault has saved him.
" Seconds, minutes, hours. They crawl by on hands and knees for Mr. Henry Bemis, who looks for a spark in the ashes of a dead world. A telephone connected to nothingness. A neighborhood bar, a movie, a baseball diamond, a hardware store, the mailbox of what was once his house and is now a rubble. They lie at his feet as battered monuments to what was, but is no more. Mr. Henry Bemis on an eight-hour tour of a graveyard. "
Finding himself totally alone in a shattered world with food to last him a lifetime but no one to share it with, and no means of leaving to look for other survivors, Bemis succumbs to despair. As he prepares to commit suicide using a revolver he has found, Bemis sees the ruins of the public library in the distance. Investigating, he finds that the books are still intact and readable; all the books he could ever hope for are his for the reading, and (as he gazes upon a huge fallen face of a clock) learns that he has all the time in the world to read them without interruption.
His despair gone, Bemis contentedly sorts the books he looks forward to reading for years to come, with no obligations to get in the way. Just as he bends down to pick up the first book, he stumbles, and his glasses fall off and shatter. In shock, he picks up the broken remains of the glasses he is virtually blind without, and says, "That's not fair. That's not fair at all. There was time now. There was—was all the time I needed…! It's not fair! It's not fair!" and bursts into tears, surrounded by books he now can never read.
Closing narration
" The best laid plans of mice and men... and Henry Bemis... the small man in the glasses who wanted nothing but time. Henry Bemis, now just a part of a smashed landscape, just a piece of the rubble, just a fragment of what man has deeded to himself. Mr. Henry Bemis... in the Twilight Zone.
The moral of the story would be stay in the vault for a good week until the radiation dissapates. Use it as shelter. Safeguard your glasses at all costs. Be careful what you toss away. The pistol was priceless. You may be responsible for your safety for a very long time. There may have been something to hear on the car radio as well. Above all stay in prayer.