DIRECT LINK:
http://hd.today/watch/Ed9XEnGY-the-blacklist-season-1.html

The Blacklist is an American crime thriller television series that premiered on NBC on September 23, 2013. Raymond "Red" Reddington (James Spader), a former U.S. Navy officer turned high-profile criminal, voluntarily surrenders to the FBI after eluding capture for decades. He tells the FBI that he has a list of the most dangerous criminals in the world that he has compiled over the years and is willing to inform on their operations in exchange for immunity from prosecution. However, he insists on working exclusively with a rookie FBI profiler by the name of Elizabeth Keen (Megan Boone). The series also stars Diego Klattenhoff, Ryan Eggold, and Harry Lennix.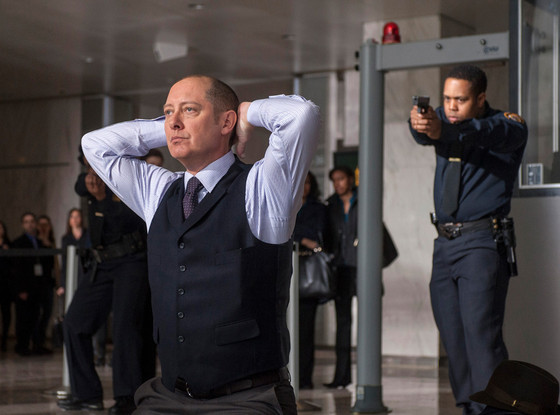 Raymond "Red" Reddington, a former US Naval Intelligence officer who had disappeared twenty years earlier to become one of the FBI's Ten Most Wanted Fugitives, surrenders himself to FBI Assistant Director Harold Cooper at the J. Edgar Hoover Building in Washington, D.C. Taken to an FBI "black site", Reddington claims he wishes to help the FBI track down and apprehend the criminals and terrorists he spent the last twenty years associating with; individuals that are so dangerous and devious that the United States government is unaware of their very existence.
He offers Cooper his knowledge and assistance on two conditions: immunity from prosecution, and that he wants to work exclusively with Elizabeth Keen, a rookie profiler newly assigned to Cooper. Keen and Cooper are suspicious of Reddington's interest in her, but he will only say that she is "very special". After Cooper tests Reddington's offer in locating and killing a terrorist in the first episode, Reddington reveals that this man was only the first on his "blacklist" of global criminals, which he has compiled over his criminal career, and states that he and the FBI have a mutual interest in eliminating them. The mysteries of Reddington's and Liz's lives, and his interest in her, are gradually revealed as the series progresses. Each episode features one of the global criminals, and Reddington assisting the team tracking and apprehending them.
The rank and name or alias of the featured criminal on the list is displayed at the start of every episode. Three episodes in the series, "Cape May," "Requiem," and "Ruin", do not follow this format.
"Pilot" is the pilot episode of the first season of the American crime drama The Blacklist. The episode premiered in the United States on NBC on September 23, 2013. It was written by series creator Jon Bokenkamp and was directed by Joe Carnahan.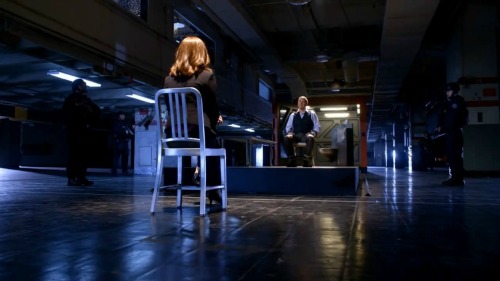 One of the FBI's most wanted men, Raymond Reddington (James Spader), strolls into the bureau headquarters in D.C. and turns himself in. He has information on a crime about to be perpetrated by a Serbian terrorist believed by the bureau to be dead. When the Serbian is recognized at the airport by facial identification software as Ranko Zamani (Jamie Jackson), the division head answers to Reddington's demands in order to get his help catching Zamani. Reddington insists on working exclusively with Elizabeth Keen (Megan Boone), a profiler who had just been hired. Reddington knows quite a bit about Keen, which convinces her and the SAIC to acquiesce to Reddington's plan. Zamani plans to kidnap and booby trap the daughter of a general responsible for destroying a chemical weapons factory that poisoned Zamani's family.
Keen gets to the girl first but loses her in a daring raid by Zamani's forces. Now aware of Keen, Zamani attacks her husband, Tom, in their home, gravely wounding him. Keen notes a stamp on the man's hand and deduces the attack will take place at a zoo. Reddington briefly escapes custody to meet with Zamani, revealing that unbeknownst to the FBI, he masterminded the ploy, as well as the attack on Tom. Reddington removes the tracking device and places it with Zamani, which helps the FBI track down and kill the latter. Keen finds the daughter and a bomb in her backpack. Reddington calls in a clandestine bomb tech to disable the bomb, who then escapes with it. Reddington tells Elizabeth that her husband, with whom she is trying to adopt a baby, is not what he appears to be.
Returning to the FBI, Reddington offers to provide information on a number of the world's dangerous criminals, his "blacklist," in order to commute sentence and work with Keen. At home, Keen discovers a hidden box of cash, passports, and a gun, all belonging to her husband. She confronts Reddington to find out what he knows and stares at him as the episode ends.