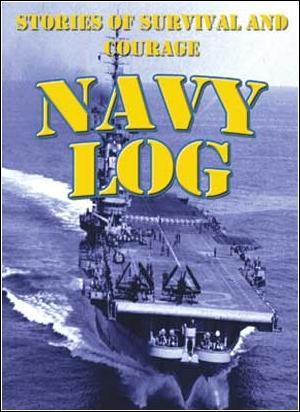 NAVY LOG was a drama anthology series that initially aired for three seasons, first on CBS and later ABC. It relates the greatest survival war stories in the history of the United States Navy. This series premiered on September 20, 1955, but the following year, it was moved to ABC, where it aired until September 25, 1958. The program aired for a total of three seasons and 102 episodes. This episode "Nightmare Off Brooklyn" is from season 2 in 1957. Plot: six German saboteurs slip into the Brooklyn Navy Yard intent on destroying an American cruiser docked there.. Stars Arthur Batanides, Charles Carpenter and George Keymas.
Sky Pilot (25 Oct. 1955)
A young crewman is up for promotion, but becomes very erratic and is hauled up for disciplinary action. A pastor investigates the situation and discovers issues that may explain the mans actions.
| | |
| --- | --- |
| Posted by George Freund on February 10, 2018 at 12:55 PM | 313 Views |