DIRECT LINK:
https://www.dailymotion.com/video/x2fw110
Mission: Impossible is an American television series that was created and initially produced by Bruce Geller. It chronicles the missions of a team of secret government agents known as the Impossible Missions Force (IMF). In the first season, the team is led by Dan Briggs, played by Steven Hill; Jim Phelps, played by Peter Graves, takes charge for the remaining seasons. A hallmark of the series shows Briggs or Phelps receiving his instructions on a recording that then self-destructs, followed by the theme music composed by Lalo Schifrin.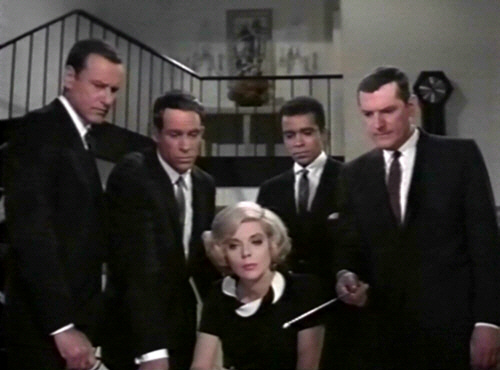 The series was filmed and financed by Desilu Productions, and aired on the CBS network from September 1966 to March 1973. The series was reprised in 1988 for two seasons on ABC, retaining only Graves in the cast. It also inspired a series of theatrical motion pictures starring Tom Cruise, beginning in 1996.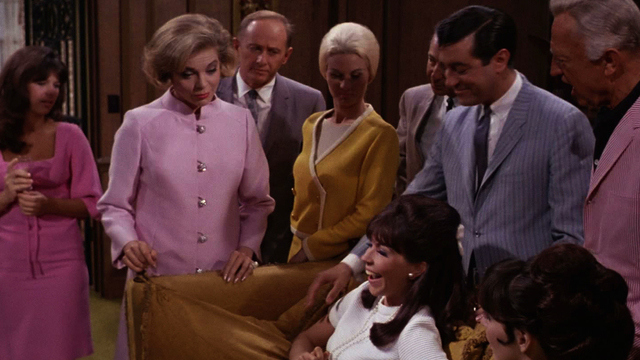 The series follows the exploits of the Impossible Missions Force (IMF), a small team of secret agents used for covert missions against dictators, evil organizations and (primarily in later episodes) crime lords. On occasion, the IMF also mounts unsanctioned, private missions on behalf of its members.
The identities of the higher echelons of the organization that oversees the IMF are never revealed. Only rare cryptic bits of information are ever provided during the life of the series, such as in the third season mission "Nicole", where the IMF leader states that his instructions come from "Division Seven". In the 1980s revival, it is suggested the IMF is an independent agency of the United States government.
S1, Ep28  The Psychic 22 Apr. 1967
Cinnamon poses as a psychic as part of a typically complicated plan devised by Briggs. The IMF's target is a U.S. businessman who has fled to South America, where he can't be touched legally. He has taken control of a company that holds patents vital to U.S. security interests. The businessman intends to sell the patents to an intelligence operative of an Eastern Bloc nation. The IMF intends to get control of the company back from the businessman. The plan calls for Rollin to impersonate a gangster, Barney to use slight of hand and the help of a respected judge.
Inventor Mysteriously Dies After Creating a Car Attachment That Gets 100 Miles Per Gallon Gas
The deep state will go to great links to secure patents.