Song from 2002 is about a man checking into the 33rd floor of the Mandalay Bay hotel - while hiding a gun
By Neal Baker 3rd October 2017, 1:08 am Updated: 4th October 2017, 3:25 am
A ROBBIE Williams song from 15 years ago mentions bringing a gun to the Mandalay Bay Hotel in Las Vegas in a chilling resemblance to Sunday's mass shooting.
The lyrics to Me And My Monkey, from the former Take That singer's 2002 album Escapology, bear a shocking similarity to the massacre that left at least 59 people dead and more than 500 wounded.
"We made tracks to the Mandalay Bay Hotel... We got the elevator, I hit the 33rd floor", the lyrics read.
Multi-millionaire killer Stephen Paddock, 64, carried out his bloody massacre at a music festival from the 32nd floor of the same famous resort.
"I'm hoping my monkey don't point that gun at anyone", the song goes. "I watched pay-per-view and polished my shoes and my gun.
"Don't point that gun at anyone... That's a bad ass monkey boy and he's packing a gun... Put your gun down, boy."
Investigators are still working to piece together motive behind the bloodshed — which President Trump branded "pure evil".
Robbie Williams 2002 song Me And My Monkey tells of a man polishing his gun on the 33rd floor of the Mandalay Hotel
The festival-goers were cut down in a spray of assault rifle gun fire from Paddock's snipers nest just after 10pm local time.
He shot himself moments before a SWAT team blasted their way into the plush suite, where they found a stash of 19 weapons and hundreds of ammo rounds.
A search at the retired accountant's home in rural Nevada uncovered a further arsenal of 18 weapons, explosives and thousands of rounds.
As victims of the shooting were being named on Monday, ISIS claimed responsibility for the attack and branded Paddock one of their "soldiers".
But the warped terror group often alleges its involvement in attacks that it could have had no hand in organising.
The FBI and other authorities said there was no evidence to back up the claim — while Paddock only had one previous run-in with the law over a minor traffic violation.
His brother Eric described him as a successful plane-owning mummy's boy who showed no prior deadly traits.
Police said that gambling transactions amounting in the tens of thousands of dollars were carried out by the killer before he unleashed his attack.
https://www.thesun.co.uk/news/4598871/las-vegas-shooting-robbie-williams-me-and-my-monkey/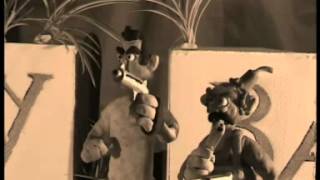 EL SEGUNDO
EL is God
See Gun Do?