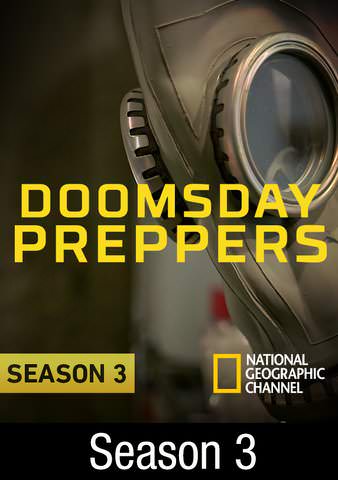 DIRECT LINK
http://hd.today/watch/vMpmVA1d-doomsday-preppers-season-3/episode-4.html

While it lasts:
https://www.youtube.com/watch?v=Gr2Tdtw7Il8

Doomsday Preppers was an American reality television series that aired on the National Geographic Channel. The program profiles various survivalists, or "preppers", who are preparing to survive the various circumstances that may cause the end of civilization, including economic collapse, societal collapse, and electromagnetic pulse. The quality of their preparations is graded by the consulting company Practical Preppers, who provide analysis and recommendations for improvements
"People Become Animals" September 3, 2013
The possibility of World War III is a major concern for many preppers, including former Marine Alex Dunbar, who is training a private army of German Shepherd attack dogs in San Luis, Colorado. In the woods of East Appalachia, Brenda McSwigan fears that a vicious mutating virus will lead to a pandemic that will overwhelm hospitals and leave the rest of the country in chaos. Another prepper, Grace McLeod, secures her 3,500 square-foot fortress before an economic collapse.
I've believed the bird flu was a hype operation of the fake news as we know it today. Most everything they hype is. Dogs are man's best friend to be sure, and Christian prepping demands preparing for those in need while watching your back.