Madman ambushes republican congressman at the old house ballgame. James T. Hodgkinson suspect. Two shooters? Was he an agent of the deep state? Democrats call for blood in the streets. Was there a pre-shooting meeting between Trudeau and Obama? The coded message was shoot the bull. Canada's war room for the deep state. It's not who you think. Clinton's cover for sex trafficker. Florida attorneys murdered in democrat's district. Harassing calls made from her telephone. Beranton Whisenant was a prosecutor looking into the vote fraud. Will they attempt to murder Steve Scalise in hospital? Trump sends White House doctor. Shooting tied to human trafficking. New York Times revealed location a security details. Rand Paul at the game. He's one of the few opposing the UN arms charter.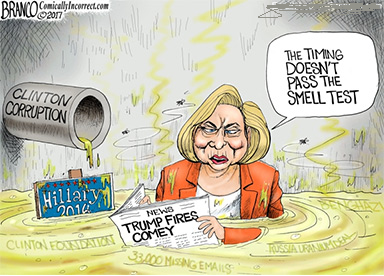 Comey covered up domestic spying. Was he trying to blackmail Trump? Democratic elites above the law. Did Comey get immunity to spill the beans? Mueller should resign. Tainted evidence. Mueller leaking to the press. Comey had Clinton's backup server all along. Acting Director McCabe a democratic bagman too. It's a giant false flag to destroy the nation and lead to war. Watergate hardly.
The Grenfell tower inferno.A human sacrifice? The numerology is in. It's tied to The Towering Inferno film. Both were born in 1974. U.S. deploys long range artillery to Syria. Syrian army encircles U.S. ISIS burns Yazidi women to death. Massive drills in the Baltic. Russian ships off Latvia. Saudi arms deal fake news. Chinese navy in league with EU Gulf of Aden. Visa overstays. Probing, searching TSA. Charities paying people smugglers. ICE raids net 100% Muslims. How Islam will conquer the U.S. Internment camp manual. Brits spy on us all. CIA in your router. MSM hosts AWOL. The mind eraser enzyme. Ontario codifies gender diversity. Disagree lose the kids. Chechen assassins.
Venezuelan protests get violent. Central banks own the markets. Bail In Euro style. Spanish banks on the slippery slope. Commercial real estate asset bubble starting to bend. Boeing lays off goes Chinese. Carmageddon. Jim Rogers says it will be bad very, very bad. Europe starting to freak. The tech stock crumble. Yellowstone quake swarm. Climate change arctic mission stuck in severe ice. I thought the wicked witch said, I'm melting. They lied. Please make your checks payable to your favorite libtard. On Conspiracy Cafe Arise Sir Knight.