It was seven years ago yesterday. 'thegeorge' taught the band to play in this exceptional recovery from the That Channel archives. We return to May 6, 2010 for the ultimate object lesson in false flag operations. Learn how the predators operate at the graduate school level. As they said in the Bond epic, nobody does it better. Even I have to make notes, and I did the show.
New York's false flag smoke bomb, combat air patrol over Toronto, secret plan for new transit HQ dovetails with our September 09 speculation of plot at Canada Square, Deepwater Horizon has hole burned through the helicopter deck, mysterious short selling presaged event, Obama joins leaders past blowing smoke rings in Asheville as rig burns in the Gulf, Greece riots, Ned Flanders look alike the perfect Sheriff, Patton assassination intell looked up to Donovan, Polish disaster recap, move at the speed of the predator or perish on Conspiracy Cafe
Was General George S. Patton a Victim of an Assassination?
But after a decade-long investigation, military historian Robert Wilcox claims that OSS head General "Wild Bill" Donovan ordered a highly decorated marksman called Douglas Bazata to silence Patton, who gloried in the nickname "Old Blood and Guts".
His book, "Target Patton", contains interviews with Mr Bazata, who died in 1999, and extracts from his diaries, detailing how he staged the car crash by getting a troop truck to plough into Patton's Cadillac and then shot the general with a low-velocity projectile, which broke his neck while his fellow passengers escaped without a scratch.
Mr Bazata also suggested that when Patton began to recover from his injuries, US officials turned a blind eye as agents of the NKVD, the forerunner of the KGB, poisoned the general.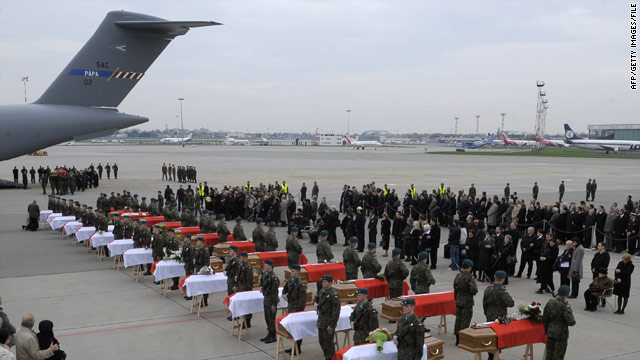 Polish Plane Crash Conspiracy Laying The Groundwork For Prophesied Gog-Magog War?
I've seen the video there are men moving about the crash scene firing pistols. They may be executing survivors. The cameraman died in a Ukrainian hospital a couple of days later. The gunman speak Belorussian.
BP downplayed oil-rig disaster risk
'No adverse impacts are expected,' platform operator said in 2009 filing
Drilling Process Attracts Scrutiny in Rig Explosion
Evidence emerges of Australian oil spill coverup
No joke: Goldman Sachs shorted Gulf of Mexico
The new revelations came to light after government investigators turned up new emails from Goldman employee Fabrice "Fabulous Fab" Tourre in which he bragged to a girlfriend that the firm was taking a "big short" position on the Gulf.
"One oil rig goes down and we're going to be rolling in dough," Mr. Tourre wrote in one email. "Suck it, fishies and birdies!"
Despite plan, not a single fire boom on hand on Gulf Coast at time of oil spill
SPOOK SHIP RETURNS FROM OBLIVION – THE GLOMAR EXPLORER: WAS SHE THE SMOKING GUN?
Early morning Day 2 – Note the hole burned through the aluminum helideck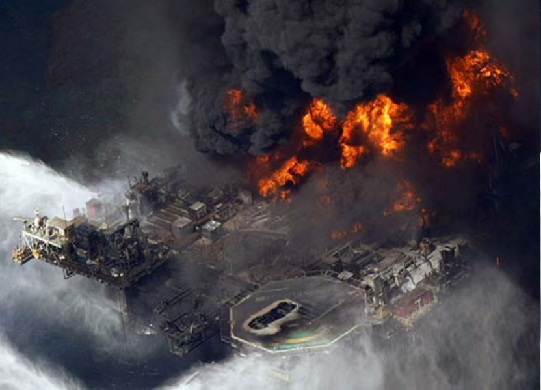 The Oil Mess - The Takedown Of World Economy? Supply Ship Explosions
The same day the president met with Billy Graham in Montreat, the first couple had lunch Table 99 at the Twelve Bones Smokehouse in Asheville, North Carolina, about twenty miles away.
Outrage over publication ban in child slaying
Public Service Announcement: Air Operations Preparations Underway
Times Square bomb suspect Faisal Shahzad 'was just a normal dude' before making neighbors suspicious
Born in Pakistan, Shahzad is the son of a former top Pakistani air force officer and deputy director general of the civil aviation authority. He attended primary school in Saudi Arabia, documents found outside his foreclosed home in Shelton showed.
Heroic Times Square T-shirt vendor Lance Orton just 'an average guy'
Saving the day is all in thefamily for Lance Orton, the T-shirt vendor credited with first telling cops about the bomb-packed SUV parked in the heart of Times Square.
His sister is a disaster response expert: Dr. Gina Orton 54, of Virginia, works as a psychiatrist with the Justice Department, counseling law enforcement officers traumatized by the unthinkable.
Police cameras to flood Manhattan to prevent attacks
Holder: Pakistani Taliban guided Faisal Shahzad in failed Times Square car bomb attack
NYPD command shift over slay surge
A bombshell order sent out Friday announced the extreme measure, which shuffles bosses in every borough and affects dozens of units.
Fire at US embassy in Pakistan
EU close to Greece bail-out deal, officials say
Activists Missing After Declaring "War on Leather" at Motorcycle Rally
INCREMENTALISM ON STEROIDS
Sheriff Dave Mattis of Big Horn County, Wyoming
Gang Il-Sun the Korean Edgar Casey who warned the world of great calamities