Tripoli is a 1950 American adventure film directed by Will Price and written by Winston Miller. The film is a fictionalized account of the Battle of Derna and stars John Payne, Maureen O'Hara, Howard Da Silva, Phillip Reed, Grant Withers, Lowell Gilmore and Connie Gilchrist. The film was released on November 9, 1950, by Paramount Pictures.
Plot
The USS Essex (1799) is maintaining a blockade of the port of Tripoli. General William Eaton (Herbert Heyes) comes on board to recruit a commando squad for a secret mission. Lt. Presley O'Bannon (John Payne) and Lt. Tripp (Lowell Gilmore) are selected for a raid on Derna, with the aid of native forces. Hamet Karamanly (Phillip Reed), former pasha of Derna supplies men in exchange for being restored to his throne. Countess Sheila D'Areneau (Maureen O'Hara) stays with the Pasha and everyone presumes she is his mistress, while she angles into persuading him to marry her. O'Bannon recruits a native force. O'Bannon and Countess D'Arneau meet and are attracted to each other, but both refuse to admit it to themselves.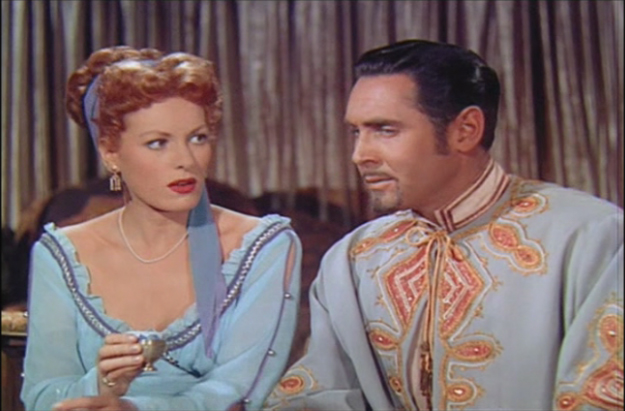 Countess D'Arneau convinces Hamet that the USA plans to turn him over to his brother, but O'Bannon gets him to change his mind. Countess D'Arneau defies O'Bannon and accompanies the expedition, but he forces her to travel with the camp followers. After a waterhole is poisoned, the expedition has to cross a dune sea to reach the next waterhole ahead of the poisoners. O'Bannon kisses the Countess and the force has to endure a sandstorm. Hamet's brother offers him a deal, half the kingdom in return for getting rid of the Americans. They reach the coast twelve days late and the navy is not there. There is almost a mutiny before the navy arrives. Hamet tells his brother the plan of attack on Derna. When the Countess learns of this, she rides to warn O'Bannon. He leads a surprise attack on the city and captures it. O'Bannon and the Countess become a couple.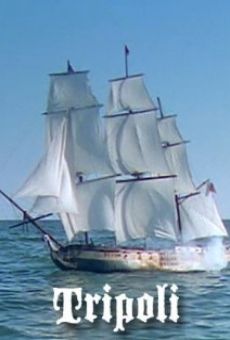 History Channel Battle of Derne 1805
AN INTERESTING PIECE OF FORGOTTEN U.S.HISTORY