It's beginning to look a lot like false flag event in Ottawa. The DND is closing their HQ for three days in a manner that is a threat to the safety of the building and its occupants the few remaining. They did that with the WTC you may remember. Fire at DND building in Gatineau. Gunman reported at CFB Shearwater. The William Shakespeare Google Doodle. Claude Shannon's 100th Birthday Google Doodle. Jane Jacob's 100th Birthday Google Doodle. Something is brewing. Canadian beheaded. Government drops the ball. Special forces in Iraq. Actor admits being Bin Laden. Cruz drops out. Cruz, Kasich deploy spy apps. Clintons hire on line trolls. Police set up Facebook fakes. McCain fund raiser bust. Had meth lab and explosives. Bernie tames his rhetoric. Hillary behind Sarin gas to Syria. The Libyan grand chessboard. Blacklisted tanker. Italian British force attacked in Libya. Western media losing out on the Russia card. Russian officer killed in Syria. US prepping for mercenary war. The WWIII scenario. Russia test fires submarine launched missiles. A little fire and brimstone for YOU! Russians deploy electromagnetic warfare system. Canadian hospital bombed in Syria. Exercise Summer Shield in Latvia. Iran outs US troop movements in Syria. ISIS releases drone pilot list. The Happy Hacker. Israel supplied arms to Rwanda. Border Patrol ordered to stand down.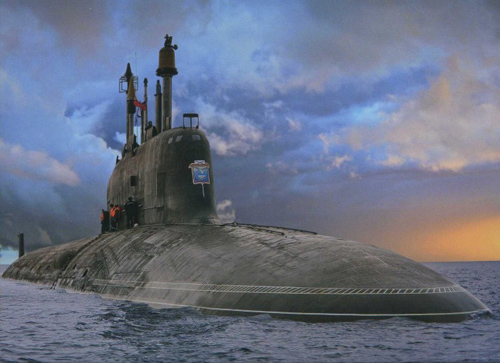 Severodvinsk fired a warning shot across NATO's bow.
GM bacteria sprayed around Seattle. Volcanoes the cause of climate change. TAX THAT AL GORE! Earth changes. Fort McMurray fire extreme bugout. The End of America. U.S. dollar slips. Chinese dumping U.S. stocks. Pensions selling out. Action against Deutsche Bank. The end of coal. Spanish Bank blues. Mexico on the skids. China's Lehman moment. Chinese cash flood. TTIP impasse. Young Americans reject capitalism. Hybrid bonds wreak havoc in Canada. Canadians cashing out from U.S. real estate. iPhone sales plummet. Real unemployment rate. Argentina cooks the inflation books. Aussie mortgage frauds. Venezuela power crisis. Oil price war. Digital cash secret meeting. All the food is the government's Executive Order. Panama papers CIA Op. MH17 shot down. Weaponized Ebola. Fluoride lowers IQ. Obama regime seals documents. Canadian police blade runners. British officer denied the reason why he died. What Senate scandal? UFO over Phoenix. Big Sister on Conspiracy Cafe. I hope not.
Ex Kalibr
https://en.wikipedia.org/wiki/3M-54_Klub
Weasel Apparently Shuts Down World's Most Powerful Particle Collider

Isaiah 66:15
God's Final Judgments against the Wicked
14 Then you will see this, and your heart will be glad, And your bones will flourish like the new grass; And the hand of the LORD will be made known to His servants, But He will be indignant toward His enemies. 15 For behold, the LORD will come in fire And His chariots like the whirlwind, To render His anger with fury, And His rebuke with flames of fire. 16 For the LORD will execute judgment by fire And by His sword on all flesh, And those slain by the LORD will be many.…