James Roy Horner (August 14, 1953 - June 22, 2015) was an American composer, conductor, and orchestrator of film scores. He was known for the integration of choral and electronic elements in many of his film scores, and for frequent use of Celtic musical elements.
Horner was an accomplished concert hall composer before he moved into writing film scores. His first major film score was for the 1979 film The Lady in Red, but did not establish himself as a mainstream composer until he worked on the 1982 film Star Trek II: The Wrath of Khan. Horner's score for Titanic is the best selling orchestral film soundtrack of all time while Titanic and Avatar, both directed by James Cameron, are the two highest-grossing films of all time.
Horner collaborated multiple times with directors Jean-Jacques Annaud, Mel Gibson, Walter Hill, Ron Howard, and Joe Johnston. Horner composed music for over 100 films, and won two Academy Awards, two Golden Globe Awards, three Satellite Awards, three Saturn Awards, and was nominated for three British Academy Film Awards.
The messages he left will last forever as a testament. However, his craft was hijacked to implant messages in the movies. I remember putting a lot of time into the pulsations of 3D Avatar. It was timely to look at the Hollywood video yesterday. We cannot surrender to the dark side for fame or fortune. God does not pay well. He rewards well. There was no money in Eden only on the other tree. On his tree we had the life. From that tree the fruit is sweet. If we hold on together, we can taste it. That's why I clasp the tree of life and shake the tree of knowledge. If we hold on together....forever in Eden.
I feel strongly this was a solstice sacrifice happening on 6/22. However, his legacy was dynamic.
On June 22, 2015, unconfirmed reports emerged that Horner was killed when his Embraer EMB 312 Tucano turboprop aircraft crashed into the Los Padres National Forest in southern California. He was the sole occupant of the aircraft. Though the pilot was not immediately identified, Horner's attorney said, "We know it's his plane, and we know we haven't heard from him." Variety later confirmed Horner's death. His assistant wrote on her Facebook page, "We have lost an amazing person with a huge heart and unbelievable talent [who] died doing what he loved." The FAA indicated the official identity of the deceased pilot will be confirmed by the local authorities.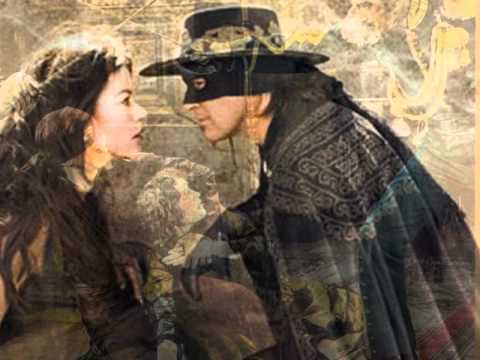 The Mask of Zorro - Zorro's Theme
https://www.youtube.com/watch?v=5vyX2oJr9-k
Josh Groban - Remember Me (Troy)