"Amerika" is a song performed by German band Rammstein. It was released in September 2004 as the second single from their album Reise, Reise.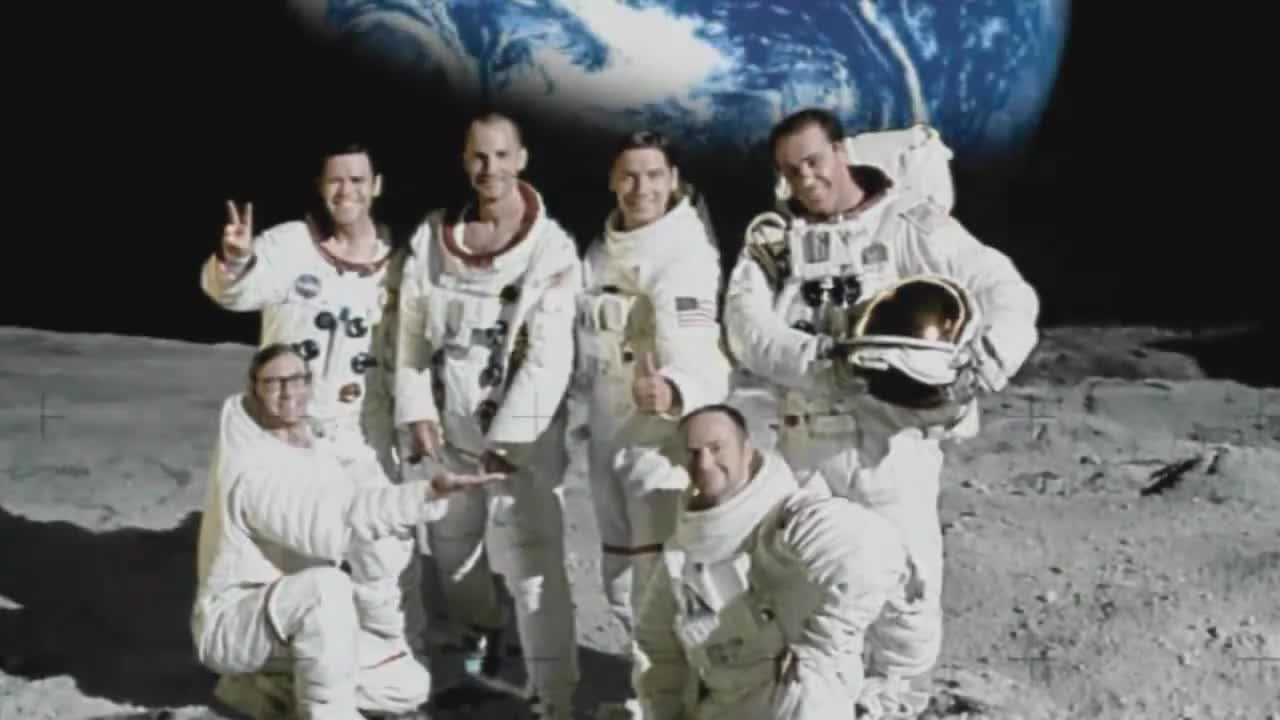 Content
The song deals with the worldwide influence of the culture of the United States of America. The two verses are sung in German with a chorus in Denglisch: We're all living in Amerika, Amerika ist wunderbar, We're all living in Amerika, Amerika, Amerika and We're all living in Amerika, coca cola, sometimes war. The band views it as a satirical commentary on Americanization, and the lyrics refer to such things considered American as Coca-Cola, Santa Claus, Wonderbra and Mickey Mouse.
Video
The video shows the band in Apollo-era space suits on the Moon, with shots of other cultures acting like stereotypical Americans and some using American-owned products such as cigarettes, with the assertion that American culture is everywhere. The high-tech Apollo scenes are intercut with African, and Australian Aborigine tribal footage as a stark cultural contrast. The end of the video shows that the band have actually been in a fake Moon set in a studio,[1] complete with film crew, an allusion to Apollo moon landing hoax accusations. Till Lindemann, Rammstein's lead singer, wears a space suit with the name "Armstrong" on it, a reference to Neil Armstrong.