FULL MOVIE:
Marathon Man is a 1976 suspense/thriller film directed by John Schlesinger. It was adapted by William Goldman from his novel of the same name and stars Dustin Hoffman, Laurence Olivier, Roy Scheider, William Devane and Marthe Keller.
The music score was composed by Michael Small. The film was a critical and box office success, with Olivier earning a Supporting Actor Academy Award nomination for his role as the film's antagonist.
Plot
Thomas "Babe" Levy (Dustin Hoffman) is a history Ph.D. candidate and avid runner. Levy is researching the same field as his father, who committed suicide after the Communist witch hunts of the Joseph McCarthy era ruined his reputation. Babe's brother Henry (Roy Scheider), known as "Doc", presents himself as an oil company executive but is really a government agent.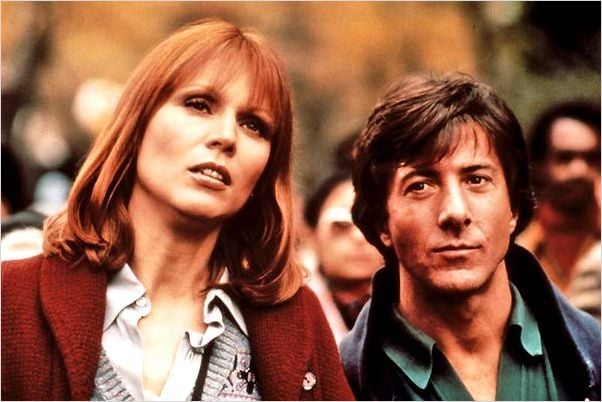 A 72-year-old German immigrant, Klaus Szell (Ben Dova[N 1]), dies in a road rage incident. Szell is the brother of fugitive Nazi war criminal Dr. Christian Szell (Laurence Olivier), a dentist who tortured Jews in a concentration camp. Doc suspects that Dr. Szell will come to New York to retrieve a valuable cache of diamonds stolen during the war from wealthy Jews seeking to flee Germany.
After escaping an attempt on his own life in Paris, Doc comes to New York under the guise of a visit to Babe. Meanwhile, Babe and his new girlfriend, Elsa Opel (Marthe Keller), who claims to be from Switzerland, are mugged by two men dressed in suits. When Doc takes Babe and Elsa to a French restaurant, he tricks Elsa into revealing that she has been lying to Babe about her background. Though Doc suspects she may be connected to Szell, he warns Babe against her by claiming that she doesn't care for him and is only seeking an American husband so that she can become a U.S. citizen. After Szell arrives in America, Doc confronts him, accusing him of involving his brother. Szell, after questioning Doc as to his own safety, then stabs Doc with a blade concealed in his sleeve. Doc makes it back to Babe's apartment before dying in his arms.
The police interrogate Babe until government agents led by Peter Janeway (William Devane) arrive. Janeway asks him what Doc told him before he died, and reveals that his brother was a government agent, working for a secret branch known as "The Division." Babe insists that his brother did not tell him anything. However, Janeway is convinced Doc would not have struggled all the way to Babe's apartment without giving him vital information.
Babe is later abducted from his apartment by the two men who mugged him in the park. Szell subsequently tortures Babe, using a dental probe on a cavity in Babe's tooth and repeatedly asking "Is it safe?" Babe denies any knowledge, but Szell tortures Babe relentlessly regarless of his answers. Babe is then rescued by Janeway, who explains that Szell is in America to recover and sell off a large cache of diamonds which he had taken from Jews killed at Auschwitz and entrusted to his brother while fleeing Nazi Germany. Janeway presses Babe about Doc's dying words, but Babe still insists he knows nothing. Frustrated, Janeway reveals himself as a double agent and returns Babe to Szell. Making a final attempt to extract information from Babe, Szell drills into one of his healthy teeth. Babe eventually escapes, aided by his skills as a marathon runner.
Babe phones Elsa, who agrees to meet him with a car. Arriving at a country home, Babe guesses that Elsa has set him up, forcing her to confess that the home was owned by Szell's deceased brother. Janeway and Szell's men arrive, but Babe takes Elsa hostage. As one of Szell's men reaches for his gun he is shot by Babe, with Janeway joining in and shooting both of Szell's men. Janeway says that Szell's men couldn't be trusted and says he will give Szell to Babe in exchange for Szell's murder of Doc. Elsa implores Babe to leave and as he does, Janeway shoots Elsa. Babe then shoots and kills Janeway.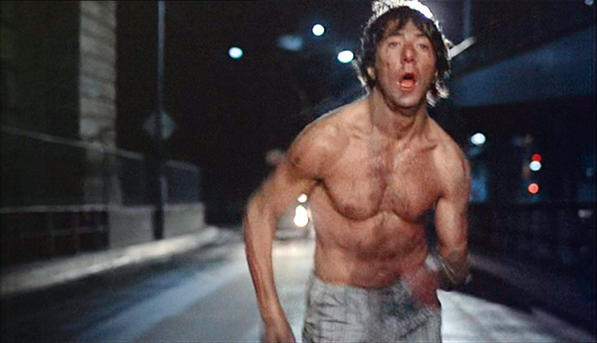 Attempting to determine the value of his diamonds, Szell visits an appraiser in the Diamond District in midtown Manhattan, a heavily Jewish neighborhood. A shop assistant who is also a Holocaust survivor believes he recognizes Szell as a war criminal. After Szell hurriedly leaves the shop, an elderly Jewish woman also recognizes him. Trying to cross the street to get closer to Szell, the woman is hit by a taxi, causing a crowd to assemble to aid her. Amid the confusion, the shop assistant appears again, directly confronting Szell, who then slits the man's throat.
Szell retrieves his diamonds but, as he attempts to leave, Babe forces him at gunpoint into a water treatment plant in Central Park. Babe tells Szell he can keep as many diamonds as he can swallow. Szell initially refuses, and Babe throws handfuls of diamonds at Szell, which fall through the grating platform they're standing on and into the water below. Szell relents and swallows one diamond, but then refuses to cooperate further. When Szell brings up Babe's father and brother and accuses Babe of being weak and predictable and spits at him, Babe hits back but in the process loses his grip on the gun. Szell then reveals his dagger and lunges at him, but Babe manages to avoid it and throw the open briefcase with the remaining diamonds down a stairwell towards the water. Szell dives towards the diamonds, but stumbles and rolls down the steps, fatally falling on his own knife blade. Babe heads out into Central Park, stopping to throw his gun into the reservoir.