FULL MOVIE:
Charlie Wilson's War is a 2007 American biographical comedy-drama film, recounting the true story of U.S. Congressman Charlie Wilson who partnered with CIA operative Gust Avrakotos to launch Operation Cyclone, a program to organize and support the Afghan mujahideen during the Soviet war in Afghanistan.
The film was directed by Mike Nichols (his final picture) and written by Aaron Sorkin, who adapted George Crile III's 2003 book Charlie Wilson's War: The Extraordinary Story of the Largest Covert Operation in History. Tom Hanks, Julia Roberts, and Philip Seymour Hoffman starred, with Amy Adams, Ned Beatty, and Emily Blunt in supporting roles. It was nominated for five Golden Globe Awards, including "Best Motion Picture", but did not win in any category. Hoffman was nominated for an Academy Award for Best Supporting Actor.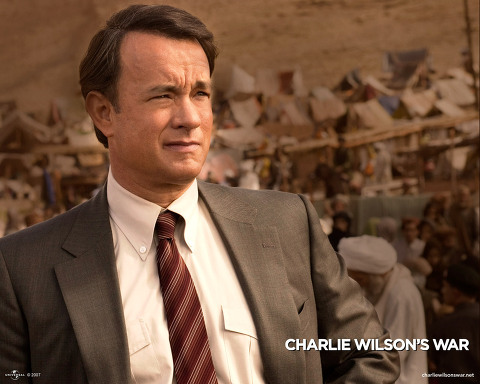 Plot
In 1980, Democratic U.S. Representative Charlie Wilson (Tom Hanks) from Texas's 2nd congressional district is more interested in partying than legislating, frequently throwing huge galas and staffing his congressional office with young, attractive women. His social life eventually brings about a federal investigation into allegations of his cocaine use, conducted by then–U.S. Attorney Rudy Giuliani as part of a larger investigation into congressional misconduct. The investigation results in no charge against Charlie.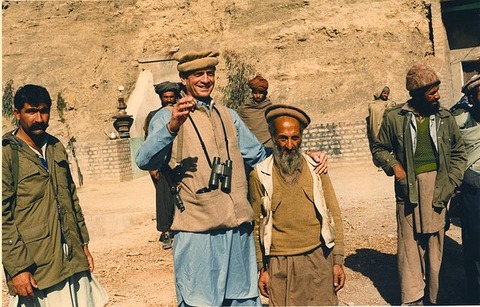 A friend and romantic interest, Joanne Herring (Julia Roberts), encourages Charlie to do more to help the Afghan people, and persuades Charlie to visit the Pakistani leadership. The Pakistanis complain about the inadequate support of the U.S. to oppose the Soviet Union, and they insist that Charlie visit a major Pakistan-based Afghan refugee camp. Charlie is deeply moved by their misery and determination to fight, but is frustrated by the regional CIA personnel's insistence on a low-key approach against the Soviet occupation of Afghanistan. Charlie returns home to lead an effort to substantially increase funding to the mujahideen.
As part of this effort, Charlie befriends the maverick CIA agent Gust Avrakotos (Philip Seymour Hoffman) and his understaffed Afghanistan group to find a better strategy, especially including a means to counter the Soviets' formidable Mi-24 helicopter gunship. This group was composed in part of members of the CIA's Special Activities Division, including a young paramilitary officer named Michael Vickers (Christopher Denham). As a result, Charlie's deft political bargaining for the necessary funding and Avrakotos' group's careful planning using those resources, such as supplying the guerrillas with FIM-92 Stinger missile launchers, turns the Soviet occupation into a deadly quagmire with their heavy fighting vehicles being destroyed at a crippling rate. The CIA's anti-communism budget evolves from $5 million to over $500 million (with the same amount matched by Saudi Arabia), startling several congressmen. This effort by Charlie ultimately evolves into a major portion of the U.S. foreign policy known as the Reagan Doctrine, under which the U.S. expanded assistance beyond just the mujahideen and began also supporting other anti-communist resistance movements around the world.

Charlie follows Gust's guidance to seek support for post-Soviet occupation Afghanistan, but finds almost no enthusiasm in the U.S. government for even the modest measures he proposes. The film ends with Charlie receiving a major commendation for the support of the U.S. clandestine services, but his pride is tempered by his fears of what unintended consequences his secret efforts could yield in the future and the implications of U.S. disengagement from Afghanistan
| | |
| --- | --- |
| Posted by George Freund on February 24, 2015 at 4:40 PM | 4066 Views |