NEW LINK:
http://www.dailymotion.com/video/x36pqs7
http://hd.today/watch/x5zoNNRG-doomsday-preppers-season-4/episode-7.html

As the international situation deteriorates, I cannot stress enough to make yourselves ready with God and whatever circumstances we are stranded in. I would expect conflict would mean the end of electricical power as we have known it for years. It will be the stone age. Whatever you thought your worst nightmare ever was magnify it exponentially. Many listen and few heed the warnings that this is very, very close upon us unless our despot leaders understand their recklessness. It a heartbeat what we know can cease to exist. The Russiand did another dry run on Britain yesterday. All they had to do was fire, and we would never know what hit us. And you voted for these idiots perhaps. May God have mercy upon you. Hopefully you learned something that may well save your life.
Doomsday Preppers is an American reality television series that airs on the National Geographic Channel. The program profiles various survivalists, or "preppers", who are preparing to survive the various circumstances that may cause the end of civilization, including economic collapse, societal collapse, and electromagnetic pulse. The quality of their preparations is graded by the consulting company Practical Preppers, who provide analysis and recommendations for improvements.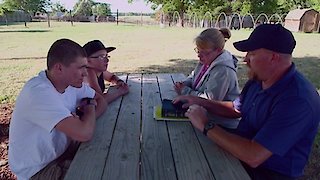 6 "Back to the Dark Ages" August 14, 2014
Better than urine.
| | |
| --- | --- |
| Posted by George Freund on February 5, 2015 at 4:58 PM | 2379 Views |