Russia: The Era of Peace is over! Intense fighting in Ukraine. Russian troops pouring over the border. Iranian general killed in Syrian bombing. Torture report: Detainees were conditioned to give false information that Al Qaeda was responsible for 9/11. The Guantanamo murders. Belgian terror swoop. Jihadists mock Belgian intelligence. France rounds up the usual suspects. Greeks arrest terror cell. ISIS fighter fakes death. Beheading alert in Britain. Terror wife 'victim.' Canadian jihadists killed in Syria. Charlie Hebdo prints millions. Cui bono? Turkish PM blasts Israel. Turkey blames Israel for Paris. France to protect all religions arrest comedian. Turkey raids Islamic TV. Saudi imprisons blogger and gives 1,000 lashes. Britain supports terrorists. Charlie Hebdo fallout CHAOS! ISIS spreading. ISIS executions. Groups counterfeits BBC. Merkel wants EU wide spying. CIA cleared from Congress snooping. FBI foils plotter or patsy. Swiss franc causes global currency tremor. EUROGEDDON: It even has a name. British leaders kept silent for 2008 crash. Do you expect they aren't silent now? CANADA sold down the river in trade deal. French balking on similar provisions. Hitman arrested in Mexican student slayings. Argentine prosecutor suicided before testimony. Civil forfeiture HELL! Evidence CANNOT be presented in police shooting case. Lanza home ordered raised. Minor children injected with contraceptive. U.S. film maker's strange death and the CIA in Panama. Lady hunter vilified on social media by misfits. The hidden hand on Conspiracy Cafe. SEE IT!
Well it's not so hidden to those in the know. In fact it is quite obvious. We the sighted must continue to expose it to the less astute. We start with the Greek police arresting a terror cell in Athens. I think I said they would along the line. That the terror cells infiltrating Europe had Rome and Athens in their sites. We do see the forest for the trees here. It makes a difference. We feel the ground starting to shake in the financials. The fighting has resumed in the Ukraine. Canada has a new 3/4 ounce silver coin for the lone wolves out there. It couldn't hurt to stock up on some precious metals. Something to howl about.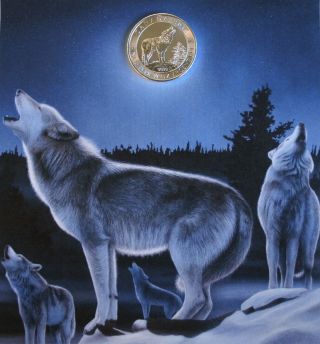 Belgian terrorist Abu Mariya Belgiki said he used an M16 in his service with ISIS as a terrorist that was marked US PROPERTY!
In another tweet on the same day he added: 'So funny reading US PROPERTY on our m16's.'
A resident told Belgian TV: 'I heard two explosions and saw two young men run away. They were between 25 and 30 years, [and] of Arab origin.'
Beghal with Charlie Hebdo killer Chérif Kouachi in 2010. Beghal and Meziane lived near to one another in Leicester, and Meziane is said to have given Beghal the false passport which enabled him to visit a terrorist training camp in Afghanistan
SMILE SON. WE'RE GOING TO MAKE YOU FAMOUS. 
Beghal (left) with supermarket killer Coulibaly (right). He also organised crossbow training for Coulibaly's wife Hayat Boumeddiene, now the world's most wanted woman
NOW THAT'S SHOT! Real cop killed in Zinder, Nigeria along with four others over Charlie Hebdo.
| | |
| --- | --- |
| Posted by George Freund on January 20, 2015 at 2:36 PM | 2583 Views |