James Madison warned that if tyranny came, it would be under the guise of a foreign enemy. The means of defense against them have been instruments of tyranny at home. Are foreign governments subverting your rights? NO! It is our own. Since Biblical times you will know them for their works. Ebola nurse intelligence officer with the CDC. Obama lightened quarantine regulations for years prior to 'outbreak.' Ottawa shooting a BIG LIE! Internet censorship 21st century book burning. Man who tweeted truth to be deported as threat to Canada. Bill C-13 moves to Senate under hail of bullets. Mainstream media CLEANSED! Track 'B' Order in Council terror laws. Did the U.S. have motive? Bait and Switch CBC sex scandal turns attention from terror. Putin's Sochi speech the world at the brink. Russian bombers mass over Europe. Does the U.S. have a preemptive strike plan? New Russian sub a total weapons platform. Antares Rocket explodes. Who set the self destruct? Was it carrying weapons to space? Virgin Galactic explodes. QE ends. Japanese come to the rescue. Russia goes GOLD! Will it all collapse? EU banks fail stress tests. Renminbi convertibility. Banker's drug and sex crazed world. Sellafield nuclear storage facility a disaster in waiting. The old yellow powder trick in Istanbul. Billions wasted on drug eradication in Afghanistan. Grid collapse in Bangladesh. Al-Aqsa Mosque closed. Sweden recognizes Palestine. On Conspiracy Cafe it's Abbey Road in Ottawa.
FREE RADIO REVOLUTION takes a virtual tour through The House of Commons. Google posted the tour Canada Day July 1st 2013. The 'BULLET HOLES' from the Ottawa attack were already there. Image dates April 2013.
AS THEY SAY IN THE ARMY, "EYES RIGHT!"
APRIL 2013 MY FRIENDS
U.S. Department of State
https://www.flickr.com/photos/statephotos

Secretary Kerry and Ambassador Heyman Look at Repaired Bullet Holes in the Spot Where a Gunman Was Stopped in the Hall of Honour on Parliament Hill in Ottawa
U.S. Secretary of State John Kerry and U.S. Ambassador to Canada Bruce Heyman look at repaired bullet holes in the spot where a gunman was stopped in the Hall of Honour on Parliament Hill in Ottawa, Canada, on October 28, 2014, as the Secretary visited to pay condolences following last week's attacks and for a series of bilateral meetings. [State Department photo/ Public Domain]
Police pursue gunman to the door, but don't intercept him.
ONE MORE THING. IT AIN'T OVER YET.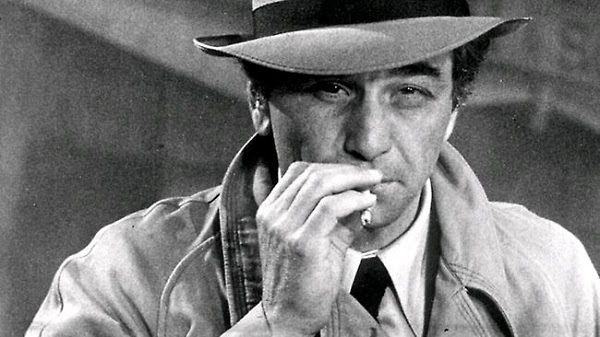 | | |
| --- | --- |
| Posted by George Freund on November 2, 2014 at 12:15 PM | 4015 Views |