The more things change, the more they remain the same. It seems for an eternity there has been a struggle of conquest by the powerful over the not as powerful. It is Satan's desire to control the planet. To many minions that is the great game world global domination. We feature the movie Lion of the Desert and opine the multi-generational struggle of colonization and resistance. The same issues then threaten us today. Will we learn? Jihadi John unmasked on the front pages of Britain yet the intelligence services play deaf, dumb, and blind. Was the raid a cover operation? Are the 'lads' British agents? Camp Bucca school for terrorists. Kurds versus ISIS. Ebola the psy ops of the decade. Ebo-LIE. Vaccines for the test animals black Africa. UK fake Ebola drill. Mandatory vaccines for all. The BIG LIE cause of death. Are marines being given a trigger vaccine? HOAX evidence from Spain. The T4 bacteriophage inserted by vaccine. SWAT teams for the CDC. Pandemic drills. The Rockefeller Plot. More body bags MORE! Formaldehyde dumped in water. Are we seeing poisoning deaths? No victims at the Firestone plantation. Is there a cure there? Simpsons Ebola. Glenn Thomas assassination in Flight MH17 covering the Ebola tracks. The tumbling ruble. Putin's warning we are a nuclear power. Russia pulls back troops. Obama says Russia a threat to humanity. He ought to know. Putin's pipeline trip to Serbia for the anniversary of Nazi liberation. Global shares in downward spiral. Too big to fail bank collapse drill. Exxon bleeds cash from Venezuela. Radiation spikes at Fukushima after storm. Friends of Bill club grows. Sam Cooke murdered by the forces of darkness. Greek riot dog passes. Student protests over police massacre of students. Detroit PD shots 7 year old dead in glamour raid for Reality TV show. The United States is a corporation. On Conspiracy Cafe Agents of Change.
Is the cure for Ebola in the rain forest?
UK FAKE EBOLA DRILL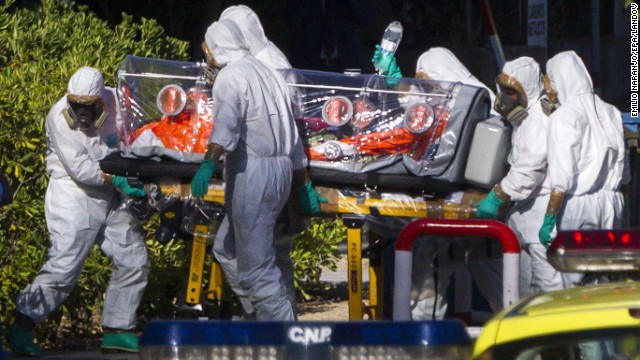 Patient Zero in Spain is NOT there
The IV is outside of the unit as well. There is no containment.
T4 Bacteriophage the DNA altering Nanobot that could be included for FREE in the Ebola vaccine.
FIRST SHOT IN THE EBOLA CRISIS. KILL ALL THE EXPERTS IN THE DOWNING OF FLIGHT MH17. GLENN THOMAS WHO.
THE WEIGHT OF SANCTIONS AND THE DECLINING RUBLE WEIGH HEAVILY OF MR. PUTIN IT APPEARS AS HE VISITS SERBIA ON THE 70TH ANNIVERSARY OF THE NAZI LIBERATION.
| | |
| --- | --- |
| Posted by George Freund on October 19, 2014 at 8:38 AM | 2204 Views |