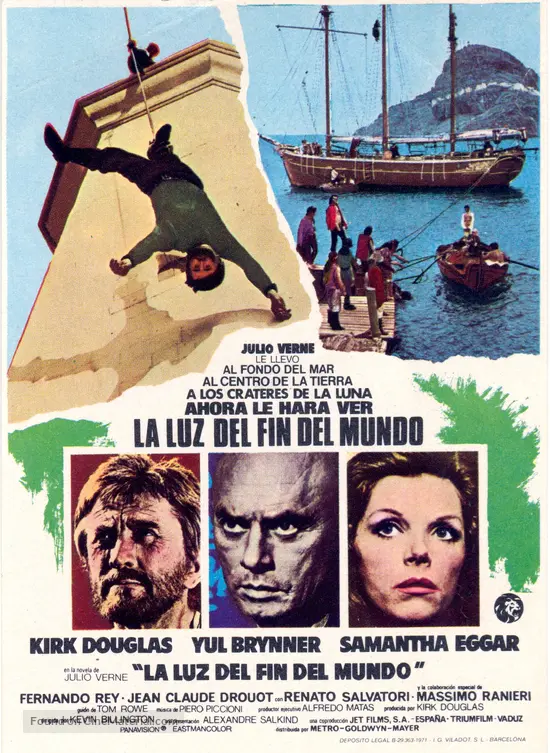 https://ok.ru/video/88391879338
https://ok.ru/video/94543940214

This is a rare treat. This film has been left off the shelf for a number of reasons. It is a film based on Jules Verne's 1905 novel The Lighthouse at the End of the World. It stars Yul Brynner and Kurt Douglas. It is the sinister story of a peaceful light house at the end of the world Tierro Del Fuego. Before the Panama Canal ships sailed around the horn of South America.
In this story a pirate ship lands at the light house and commits great evils on the unsuspecting. You might equate it to the New World Order takeover of the planet Earth. It is violent and sinister, but that is the way evil works. Let that be an object lesson to you. It shows great bravery and loyalty in the face of enormous odds. It is a great illustration of the technique known as escape and evasion.
The men at the lighthouse make a great mistake. Instead of setting up a defensive posture, they go out to great the pirates who land under a false flag. In life don't you be duped. Learn to stand firm against evil. There is a light at the end of the world. His name is Christ.
As an addendum there is an actor named Raul Castro in the film. His name is left off the film sites for some reason. Is he Fidel's brother? Is that why the film was relegated to file 13? Either way there is CONSPIRACY afoot. Enjoy.